1st Annual HighTimes Cannabis Cup Will Be Held in Denver on April 20th, 2013 – Update
As we announced to you a while back, the 'Mile-High City' is hosting the first ever, official U.S. Cannabis Cup this year on the famous cannabis holiday 4/20. When we first notified you, we didn't have any ticket information available. The tickets went on sale January 31, and are now available for purchase online. The two-day event will be held at the EXDO Event Center, with the Saturday Night VIP Homegrown Party featuring Slightly Stoopid and Cypress Hillbeing held at Red Rocks Amphitheater.
HighTimes Cannabis Cup Comes to Denver on 4/20
Doors will open at 12 p.m. (noon) on Saturday and will close at 6:30 p.m. After everyone has time to cure his or her case of the munchies and get to Red Rocks Amphitheater, Cypress Hill will take the stage at 8 p.m. The next morning, the doors will re-open again at 12 p.m. (noon) for the second day of the HighTimes Cannabis Cup. Later that night at 7 p.m. the Cannabis Cup Awards Show will commence announcing the best Indica, Sativa, Hybrid, Edibles and Concentrates.
"Limited tickets are available to the popular Saturday Night VIP Homegrown Party, so make sure you purchase your event tickets before it's too late!"
A 'VIP' ticket goes for about $130.00 and gets you into the Saturday night party, gift bag and t-shirt, and entry to both days of the expo. If you are not concerned with going to the Saturday night party, a 2-Day General Admission ticket is the way to go, and can be bought for $60 (also includes gift bag and t-shirt). A One-Day Pass (Saturday or Sunday) is also available for $30 if you can't hang all weekend, or can only make it to the Cannabis Cup for one day.
FAQ
Will I be able to smoke at the event or do I have to be a medical marijuana patient?
Yes, thanks to the recently passed Amendment 64, visitors to the convention will be able to smoke freely in a designated 21 and older smokers area. There will also be an outdoor medicating area for Colorado residents who are also Colorado medical marijuana patients. Be sure to bring your ID to prove that you are of age to drink and smoke, all attendees will be checked at the door.
What do I need to bring to the event and what should I leave at home?
Do not bring any weapons or alcohol to this venue. There will be only good vibes anyways, so there will be no need for weapons. Alcohol will be available for purchase on site if you wish to indulge. Please do not drive impaired by alcohol on the way to the event. There will be plenty of time for that throughout the weekend.
Should I bring my own cannabis and smoking utensils?
While you are free to bring your own cannabis and paraphernalia (under Amendment 64), we would say it is not completely necessary. There will be plenty of the countries top cannabis companies there with new innovative products they will (most likely) be more than happy to stuff for you. Why would you want to bring your old, smelly bowl? That's just our opinion though. Bringing a few pre-rolled joints to share might be a comfortable middle ground.
Once I buy my ticket, what do I do?
Once you buy your ticket, they are non-refundable. However, they are transferable so you may pass the ticket to the left and let someone else go if you can't make it. You can simply forward them the ticket confirmation email and they are good to go, their name doesn't need to be on it.
Where exactly is the EXDO Event Center?
The event center is at 1399 35th Street, Denver, CO 80205. Their number is (303) 468-5443
HIGH TIMES, CANNABIS CUP, & MEDICAL CANNABIS CUP are trademarks of Trans High Corp.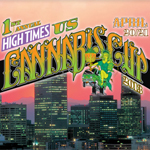 2013 US Cannabis Cup (Denver)
HIGH TIMES held the first ever US Cannabis Cup in Denver after Colorado voted to legalize cannabis for adult use in 2012. The city had already held two Medical Cannabis Cups, but the first "recreational" …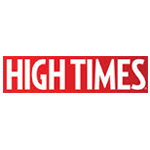 HIGH TIMES Magazine
HIGH TIMES Magazine was launched in 1974. Based in New York, the progressive magazine has been a staple in the cannabis industry for years. Their monthly publication focuses on the legalization of cannabis, as well …