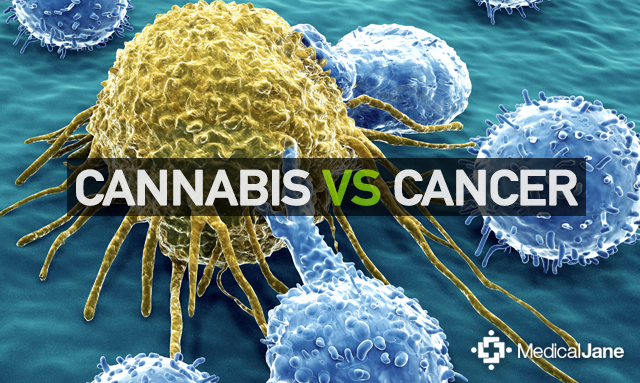 Cannabis vs. Cancer: Studies Suggest Cannabinoids May Kill Human Cancer Cells
There is currently an overwhelming amount of evidence suggesting that cannabinoids may kill cancer in humans. For the past several years, an increasing number of patients have been reporting that ingesting or applying cannabis-based extracts topically eliminated their cancers.
Cases of terminal cancer patients going into remission are documented, along with many non-terminal cases. Photographic evidence has shown many skin cancers disappear with topical application as well.
Moreover, scientific research indicates not only that cannabinoids can kill virtually any kind of cancer cell, but that the human body may be programmed for these compounds to do so.
Studies Suggest Cannabis May Treat A Variety Of Cancerous Cells
Many of us are familiar with a few key studies suggesting cannabinoids have anticancer potential. There was the 1974 University of Virginia study which found that tetrahydrocannabinol (THC) slowed Lewis lung adenocarcinoma and leukemia growth in a dose-dependent relationship.
Dr. Manuel Guzmán's research is also well known, particularly his 1998 study showing THC induced apoptosis in glioma cells and his 2005 study indicating THC could inhibit angiogenesis (the formation of blood vessels to tumors), which subsequently reduced mouse gliomas.
A 2007 Harvard Study has also been cited extensively. It demonstrated THC inhibited multiple non-small cell lung cancer lines and reduced tumor weight and volume in mice by 50%. Breast cancer has also gotten significant attention, mainly regarding Dr. Sean McAllister's studies on cannabidiol (CBD) inhibiting the spread of breast cancer.
A 2006 study by Guzmán in Cancer Research found that THC could induce apoptosis in multiple pancreatic cancer cell lines, a significant finding given how aggressive pancreatic cancer in particular can be. A 2003 study showed activation of cannabinoid receptors induced skin cancer cell death.
A September 1999 study in FEBS Letters found THC induced apoptosis in the PC3 line of prostate cancer. Prostate cancer was further explored, along with colon cancer, in a November 2011 Anticancer Research study. The researchers of this study found the compound cause cell death in each type of cancer cell.
Studies Link Marijuana To Cancerous Cell Death
The first thing any skeptic will point out is that cell studies do not always transfer to humans, which is indeed the case with many potential medicines. However, the scientific literature also seems to indicate that the human body may be programmed to kill cancer cells with cannabinoids.
This claim is first evidenced by the fact that endocannabinoids also kill cancer cells. Endocannabinoids like anandamide are produced within the human body. Interestingly, anandamide is similar to THC and they affect a number of the same cancer cells.
"Some types of cancer cells exhibit higher levels of cannabinoid receptors than healthy cells."
A June 2003 study published in Prostate demonstrated anandamide induced apoptosis in multiple prostate cancer cell lines. A February 2006 study found anandamide inhibited the spread of breast cancer cells.
Even further, another study published in October 2011 found that three endocannabinoids, including anandamide, reduced the viability of neuroblastoma cells in mice.
Cancer cells, at least some types, exhibit higher levels of cannabinoid receptors than healthy cells. This was determined in the 2006 Guzmán study on pancreatic cancer. The expression of more cannabinoid receptors can be characterized as a defense mechanism of the body against the spread of cancer.
If a healthy cell becomes cancerous, yet is programmed to create more cannabinoid receptors as a last resort, then the cell would become more susceptible to the apoptosis-inducing effects of anandamide. It is likely that anandamide is killing cancer cells before they have time to replicate and spread in humans.
Astoundingly, another study published in November 2006 found that liver cancer patients with higher expressions of CB1 and CB2 receptors had much better disease-free survival than patients with lower expressions.
Patients Report Success Treating Cancer With Cannabis
This science is immensely supportive of the cancer remissions which patients are continuously reporting. Many terminal cancer patients have even gone into remission with cannabis oil treatment.
Corrie Yelland described her story eliminating terminal anal canal cancer on Cannabis Nation Radio, and even included medical documentation of her remission.
Speaking on the steps of the Vancouver Art Gallery, Joanne Crowther describing how cannabis aided in her recovery from terminal diffuse large B-cell inter-vascular lymphoma.
Joe Crowe, who fought Hodgkin's lymphoma for twelve years before treating it with cannabis extracts, recently released his one-year update as well. During the video update, Joe described success with a Stage IV cancer patient that he has been treating with cannabis oil. He is a shining example of someone using their newfound health to help others.
Clinical Trial Suggests Cannabis May Treat Leukemia In Humans
It would seem that the above information is more than enough to warrant immediate clinical trials of cannabis extracts for terminal cancer patients. However, none of the previously cited evidence truly proves that cannabis extracts kill cancer in humans.
Despite this, a November 2013 study published in Case Reports in Oncology offers emphatic proof that cannabis extracts may be able to kill cancer in a human body.
The article describes the case of a 14-year old female with a very aggressive, terminal form of leukemia. Cannabis extracts were administered orally, the leukemic blast cell count had fallen from a peak of 374,000 to 300 by day 39. By day 78, the cancer was almost completely gone.
"Cannabis extracts were determined to be the sole cause for improvement."
Unfortunately, the patient still passed away. However, it was determined that her death was caused by bowel perforation – a side effect of previous chemotherapy.
Nonetheless, researchers studying her case demonstrated a clear dose-dependent relationship between cannabis extract intake and cancer cell levels, and eliminated chemotherapy as a potential cause through toxicology reports. In turn, cannabis extracts were determined to be the sole cause for improvement.
Cannabis Should Be Investigated As A Natural Cancer Treatment
All in all, we have dozens of scientific studies indicating THC, CBD, and other non-psychoactive cannabinoids kill cancer cells, and research showing endocannabinoids produced by our own bodies kill cancer cells. Those with stronger endocannabinoid systems have better cancer survival rates.
Hundreds of people are reporting that cannabis extracts have helped treat their cancer or control other extremely serious diseases. For example, a recent report by Dr. Margaret Gedde found that 8 out of 11 epilepsy patients she is tracking experienced 98-100% reductions in seizures, most within the first month of treatment.
For a medicine to work that well that fast, in cases where nothing else has worked, is miraculous in itself. Even the other 3 patients experienced good results; 1 with 75% reduction and 2 with 20-45% reduction in seizures. Even these results are amazing, and they are likely to improve with modifications in dosing and more time.
It's time for the cannabis movement to stand up and demand immediate action. People are dying every few seconds from cancer, and because of this fact, we must act with true urgency. While there are additional logistical concerns to address, Dr. Gedde's study shows that it really is as simple as working with a hospice center to treat terminal cancer patients with cannabis oil, and documenting the results.
As a community, we can prove therapeutic benefits of cannabis on a larger scale once and for all.
This article was written by Justin Kander, a volunteer with the Phoenix Tears organization. Justin also wrote the Comprehensive Report on the Cannabis Extract Movement, a 100-page report that examines and analyzes the mounting evidence in support of cannabis extracts as medicine. Kander presented his report at the International Drug Policy Reform Conference in Denver earlier this year.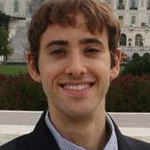 Justin D Kander
Justin Kander is the Research & Development Coordinator for The Oil Plant, a licensed California cannabis manufacturer specializing in the production of cannabis extracts, cannabis-infused olive oils, and cannabis topicals. He joined the company in …