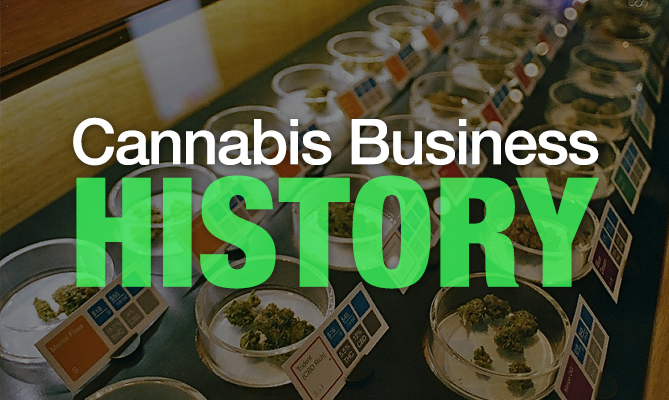 A Brief History Of Cannabis Business In The United States
Editor's Note: Kris Krane is a co-founder and Managing Partner of 4Front Advisors. A long-time proponent of cannabis policy reform, he currently serves on the national board of directors for both SSDP and Common Sense for Drug Policy as well.
A true accounting of the history of the cannabis industry would have to start 5,000 years ago, since humans have been using, trading, and selling cannabis since at least the days of Chinese Emperor Shen-Nung around 2700 B.C.
But for the sake of brevity, let's take a look at the evolution of the legal cannabis industry in the United States, which effectively started with the passage of Proposition 215 in California in 1996.
Humble Beginnings Of Medical Marijuana In California
It is fitting that well-meaning and compassionate grassroots activists dominated the early days of the cannabis industry in California. After all, Prop 215 was largely a grassroots effort, led by longtime activist Dennis Peron who knew firsthand the positive role that medical cannabis was playing in the lives of HIV patients.
Motivated by the overwhelming passage of the initiative, well meaning activists began setting up "buyer's collectives," which grew into what we now know as medical cannabis dispensaries. For the first time since cannabis prohibition began, patients could buy their medicine legally in a storefront at places like the Oakland Cannabis Buyer's Cooperative, CHAMP in San Francisco, and the Los Angeles Cannabis Resource Center.
These original collectives were meant to be community centers where patients and caregivers could exchange medicine in a safe and welcoming environment. They bore little resemblance to modern day retail stores, and were typically run by well meaning advocates with little business experience, who were rightfully more concerned with providing a space where patients would feel at home in an otherwise hostile prohibitionist environment.
"The Clinton administration was vehemently opposed to the proliferation, and acted often to shut down these operations."
The Clinton administration was vehemently opposed to the proliferation, and acted often to shut down these operations, so few were willing to invest the capital necessary to build a beautiful modern retail environment.
In turn, this model remained the norm for almost a decade, with some operators evolving levels of sophistication and store design, typified by the dispensary that came to serve as an early model for a compliant operation, Berkeley Patients Group.
The Explosion Of Medical Marijuana Collectives In Los Angeles
The second wave of medical cannabis dispensaries began in the mid to late 2000's, primarily in Los Angeles. As activist run dispensaries proliferated primarily in Northern California, and cities like Oakland, San Francisco, and Berkeley began adopting laws and ordinances to regulate the conduct of dispensaries, Los Angeles largely remained the "Wild West."
"By 2009, it is estimated that there were more than 1,000 dispensaries in Los Angeles."
By 2009, it is estimated that there were more than 1,000 dispensaries in Los Angeles.
With no citywide licensing process and a (largely false) perception that the federal government was backing off on criminal enforcement, people from all walks of life began entering the cannabis business.
While many were well meaning business people looking to get a foothold in an exciting new industry, operators who were attempting to bring their black market cannabis dealings into a storefront dominated this era of cannabis businesses. Unwelcoming and intimidating environments with bulletproof glass, armed guards, "man traps," and scant attention to design were commonplace.
Reports of organized crime and gang involvement in these operations were widespread, and nearly all of the negative national press around the medical marijuana law in California being "out of control" stemmed the proliferation of these unsavory operations in Los Angeles.
Oakland, Harborside Helps Bring Cannabis 'Out Of The Shadows'
Meanwhile a very different scene was unfolding to the north in the Bay Area. In 2006 Oakland, CA became the first jurisdiction in the country to adopt a regulatory ordinance officially permitting storefront dispensaries, and regulating the conduct of these businesses.
For the first time, a dispensary operator could have the security of knowing their business was legal in their city, and guidelines for them to understand what is and isn't acceptable conduct. Cities like San Francisco, Berkeley, Sebastopol, and West Hollywood quickly followed suit.
Enter Steve DeAngelo, perhaps the most recognizable figure and spokesperson in the cannabis industry, who had just moved from Washington, DC, where he had helped pass that city's medical cannabis initiative, to Oakland, CA. DeAngelo was awarded one of the first dispensary permits in Oakland, and became arguably the first dispensary operator with both significant experience in business and cannabis.
He established Harborside Health Center in 2007, which quickly became the model for a beautiful, welcoming, community focused retail cannabis storefront. The store's motto, "Out of the Shadows, Into the Light" reflected the ethos that cannabis dispensaries should be open, transparent, and a place where patients of all backgrounds and ages could feel welcome and comfortable.
Harborside remains the largest dispensary in the United States, and is still looked at as a model for the broader industry.
Colorado Becomes A Legal Cannabis Industry Hotbed
During the 2008 presidential campaign, then candidate Barack Obama pledged not to use federal resources to interfere with state medical cannabis laws. After his election Colorado quickly came to challenge, and in many ways surpass, California as the legal cannabis capital of the country.
"Colorado quickly became the model for a well-regulated industry that has paved the way for today's legal cannabis market."
Up to that point some dispensaries did exist in Colorado, but they were largely underground and completely unregulated. The combination of the newly elected president and the economic downturn that saw many formerly successful people seeking new business opportunities, led to a rapid expansion of storefront dispensaries throughout Colorado, primarily in the Denver area.
By 2009 it was estimated that there were more dispensaries than Starbucks in Denver. The quality of these operations varied greatly, but a noticeable shift was taking place in the market. Unlike Los Angeles, which had been plagued by black market dealers setting up shop throughout town, in Colorado people with little cannabis experience but lots of relevant business experience were starting many of the state's dispensary businesses.
As the Colorado government quickly tried to get a handle on this explosion of dispensaries, becoming the first state in the country to adopt comprehensive state-wide regulations for the cultivation, production, and sale of medical cannabis, many of the fly-by-night operators fled the scene while many responsible business owners remained.
While the quality of these establishments varied greatly (and in many ways they still do), Colorado quickly became the model for a well-regulated industry that has paved the way for today's legal cannabis market.
Medical Marijuana Spreads Throughout The US
In the following years more states followed suit, adopting medical cannabis laws that included a highly regulated permitting process for cannabis business operators. States like Rhode Island, Maine, Arizona, New Jersey, and Massachusetts began issuing licenses for dispensaries and cultivation centers.
This was generally done through a merit-based application processes that required prospective operators to prove they have both the business acumen and knowledge of the product to be a successful operator, and to provide the best experience to patients. Being the exception, Arizona chose to award licenses by random lottery.
"Well-respected consultants and service providers have emerged to help guide the next generation of operators through the increasingly complex business of legal cannabis."
Still, this shift in permitting, along with the Obama administration finally backing off on federal enforcement in his second term (after largely abandoning his promise to stay out of legal cannabis states in the first term) drew an entirely new crop of operators to the industry – largely from the business world.
The increasing public and government acceptance of cannabis as a business opportunity has led many to take a look at the industry who never would have imagined doing so just ten years ago. The entrance into the market of successful business people with little to no cannabis experience opened up the market to consulting companies who could use their industry expertise to educate and navigate the new entrants into the market.
Because most states require substantial financial wherewithal just to apply for a permit (in Massachusetts applicants were required to show possession of $500,000 in order to apply, on top of over $80,000 in application and permitting fees), new entrants into the market often have the resources necessary to hire those who had successfully made it through the earlier days of the industry.
While this has unfortunately led to many snake oil salesmen passing themselves off as "experts," a cadre of well-respected consultants and service providers, like 4Front Advisors, Denver Relief Consulting, Canna Advisors, and Vicente Sederberg, have emerged to help guide the next generation of operators through the increasingly complex business of legal cannabis.
Legal Cannabis Sparks An American 'Green Rush'
While new states continue to adopt medical cannabis laws and permitting processes, the attention in the industry has largely shifted to adult use. With Colorado and Washington passing adult use laws in 2012, the industry finds itself on the brink of a shift from medical to adult use.
Earlier this year Colorado became the first state to see legally licensed storefronts open for business for the general public. Washington State will follow later this year. While Colorado has opened limited opportunities for new entrants into the market due to it's residency requirements and mandate that only existing medical cannabis operators can apply for adult use permits, they are paving the way for an entirely new cannabis industry to expand nationally.
"This new "green rush" has led to a new world of business opportunities, many of which never touch the cannabis plant."
In just over a year since Colorado and Washington have passed adult use, we've seen interest in this market from traditional business sources that would have been impossible only a few years ago.
This new "green rush" has led to a new world of business opportunities, many of which never touch the cannabis plant.
New companies specializing in point of sale systems, social media networks, grow light technology, and vaporizer technology have become some of the most successful and fastest growing segments of the industry. The ArcView Group, an angel investor network founded by longtime cannabis reform activist Troy Dayton and Harborside's Steve DeAngelo, has grown from a dozen investors two years ago to over 200 today, all looking for investment opportunities in the legal cannabis industry.
A New Level Of Professionalism In Legal Cannabis
All of these new developments are leading to a change in the way cannabis businesses approach the market. Long gone are the days when someone could open a storefront with a few pounds of cannabis a few thousand dollars to build out.
Regulatory processes now require substantial investments, and even without those requirements, the increasing sophistication of the operators in the marketplace would not allow many of the activist led operations of ten years ago to survive today. While that comes with drawbacks, it also means that patients and adult-use consumers have more options and more professional environments in which to purchase their cannabis.
Harborside is no longer the only high-end professional dispensary in the country. Establishments like SPARC in San Francisco, CA, Peace in Medicine in Sebastopol, CA, The Clinic in Denver, CO, The Farm, in Boulder, CO, The Slater Center in Providence, RI, and PARC and TruMed in Phoenix, AZ continue to raise the bar and provide patients and consumers with environments that anyone would feel comfortable in, from college students to grandparents and everyone in between.
In the next two years we will see the opening of beautiful dispensaries in Massachusetts, Nevada, and Illinois, as well as new adult use operations that will continue to set new standards in Colorado and Washington. And between now and 2017 it is estimated that between five and ten new states will adopt laws legalizing cannabis for all adults. All of this will lead to the further professionalization of the industry, and more business opportunities for those seeking to get in on the ground floor of the next great American industry.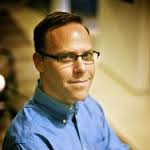 Kris Krane
Kris Krane is a co-founder and Managing Partner of 4Front Advisors. Prior to forming 4Front, Kris served as director of client services for CannBe, where he helped develop many of the best practices that have …