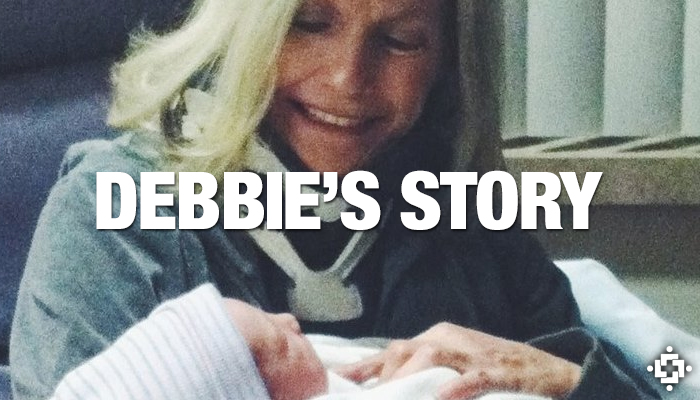 The Story Of Debbie Wilson: How Cannabis Helped Her Treat Trauma-Induced Epilepsy
Editor's Note: Justin Kander is webmaster of the Phoenix Tears organization and author of the Comprehensive Report on the Cannabis Extract Movement, a 100-page report that examines and analyzes the mounting evidence in support of cannabis extracts as medicine.
The use of high-cannabidiol cannabis extracts for rare forms of epilepsy in Colorado and other parts of the world has been growing exponentially since the release of Sanjay Gupta's Weed documentary on CNN. Most of the successes have centered around children with genetically-influenced epileptic disorders. However, cannabis extracts are also remarkable at healing problems stemming from traumatic brain injuries, including seizures. No person exemplifies that potential better than Debbie Wilson.
Cannabis Extracts May Inhibit Trauma-Induced Seizures
Before her accident, Debbie was a felony probation and parole officer in Florida, on her way to graduating law school. On July 2nd, 1989, Debbie was hit by a pick-up truck after going out for lunch. The injury she sustained began a heartbreaking journey that would last two decades.
From the moment Debbie left the hospital after the accident, symptoms of the traumatic brain injury were apparent, including a distorted sense of time. Migraines, forgetfulness, nightmares, paranoia, anxiety, and loss of balance were severe initial effects.
On December 15th, 1991, Debbie was diagnosed with epilepsy stemming from the trauma, which caused several types of seizures. In addition to several grand mal seizures a week, Debbie experienced daily partial cluster seizures. These seizures were resistant to all pharmaceuticals, and because of the nature of the epilepsy, surgery was not possible. In 1996, a fall stemming from loss of balance caused further brain damage and worsened the seizures.
To combat the barrage of terrible symptoms, Debbie was prescribed numerous painkillers, anti-seizure pills, and anti-depressants, which caused substantial damage to her intestines. This resulted in chronic irritable bowel syndrome and diarrhea, further leading to several hospitalizations for hypokalemia. At one point, Debbie was taking 400mg of Phenobarbital, a drug whose normal maximum dose is 300mg daily.
Other conditions surfaced as the years went by, including post-traumatic stress disorder, chronic anxiety, migraines, and Type II diabetes. With all this, it's no surprise Debbie's doctors have said she's one of the worst seizure patients they've ever seen. What is surprising is how well medicinal cannabis has helped.
Cannabis Extracts Aid In Debbie Wilson's Recovery
In 2010, Debbie decided to try cannabis as an alternative. Her traditional options had proved ineffective over the years, and cannabis was the only hope that remained.
"I know for a fact that I'm now accessing file drawers in my memory bank that were shut for more than 20 years." – Debbie Wilson
After smoking, she immediately noticed an improvement in headaches. Within weeks, her diarrhea stopped and migraines dropped dramatically, along with seizures. Blood sugar and serotonin levels stabilized, allowing Debbie to get off antidepressants and diabetes medications. Even old, long-forgotten memories began returning. "I know for a fact that I'm now accessing file drawers in my memory bank that were shut for more than 20 years," said Debbie.
The most profound effects have emerged since Debbie began orally ingesting non-psychoactive cannabis medicine. Her most effective product, called the "NeuroEnhancer", is 22% CBD and 1% THC. The following January 14th, 2014 post from Debbie exemplifies how well this has worked for her recently:
"Dear friends, once I achieved a stable blood level of cannabinoids for several weeks, I have now gone 4 weeks totally seizure FREE! My last partial complex seizure was one month ago. That was the seizure type that would cluster for hours and shut my heart and lungs down! Since that time, I have had no more seizures of ANY of my five types! I never imagined making it a month, seizure free, but I have! It is amazing to be part of such a medical miracle after so many years of disappointments and so many tried and failed medicines not to mention loss of organs. I am currently using AC/DC a 22% CBD:1% THC ratio oil, put in gel tabs. I also use a THC dominant strain for one of my seizure types. This search and finally relief for my epilepsy is now happening for me, in my 23rd year of having "uncontrolled traumatic epilepsy!" For any parents that have children with epilepsy looking for a miracle, please understand that CBD has helped me with two seizure types nothing else ever came close to helping! I also personally need some THC to get control of all of my seizure types. I believe based on my 4 years of trials. Research and personal experience that complex cases of epilepsy may also need THC and or other cannabis components. I am so thankful, grateful and so very personally blessed to have found out the truth about the science of medical cannabis! Miracles really do happen and all of you have been a part of mine! Thanks for joining me on this awesome healing journey!"
Debbie's case illustrates that cannabis extracts can offer profound benefits for traumatic brain injury patients, for whom there is often no hope. With experiences like this coming to light with such persistence, there is no excuse to continue the prohibition of cannabis medicine.
The challenges Debbie faced inspired her to write poetry, much of which has been published around the world. She is inarguably one of the best writers of brain injury and epilepsy-related poems, many of which can be read here.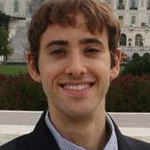 Justin D Kander
Justin Kander is the Research & Development Coordinator for The Oil Plant, a licensed California cannabis manufacturer specializing in the production of cannabis extracts, cannabis-infused olive oils, and cannabis topicals. He joined the company in …