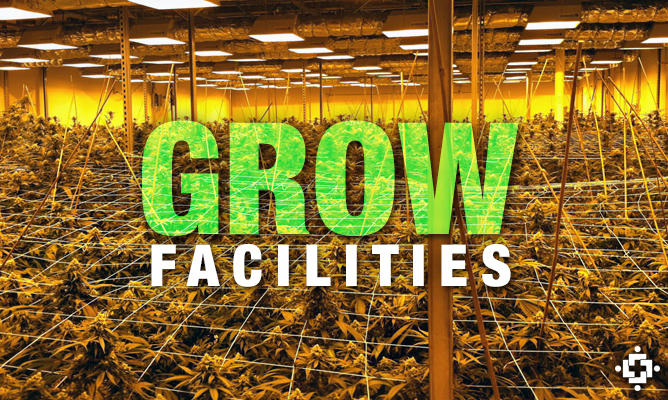 So You Want To Build A Grow Facility…
The green rush is on! As everyone knows, Colorado is on the forefront of the cannabis revolution. Numerous other states, most notably Washington, on the adult-recreational side, and many others on the medical side, are following close behind.
Recent statistics shared by Chris Walsh with Marijuana Business Daily, at the CannaBusiness Money Show in Boston last week, put the legal cannabis industry at well over a billion dollars in 2014. The industry is then expected grow 40-60% annually for the next several years.
The Boston Money Show was sold out, as were similar shows in Chicago and San Francisco, with folks clamoring for information. Budding entrepreneurs were anxious to figure out how to involve themselves in the still early stages of this post-prohibition era.
My company, Your Green Contractor (YGC), has seen growth of well over 100% in the last couple of years (and we are a 17-year mature business) due in large part to our involvement in the building of grow facilities, retail dispensaries, MIPS kitchens and extraction rooms.
If you are interested in building a grow facility, keep in mind that local codes are CONSTANTLY changing as the local building departments and fire departments try to keep pace with the rapid rate of changes in the industry. In Denver, we receive fire code updates directly. The review requirements have changed twice in the last two weeks alone.
All of this means it is incredibly important to consult with an architect and/or contractor who is intimately familiar with the industry and up to date with the latest changes.
Starting a New Project
If you are not dissuaded from jumping in yet, let's talk about a few issues to keep an eye on specifically related to building a grow facility. Let's assume you already have a space secured and you are lucky to only be paying two-to-three times the normal market rate due to your chosen industry.
Hopefully, you have had a contractor helping you to evaluate your potential buildings, so you are prepared with budget costs. These costs may include upgrading the electrical service and reinforcing the roof to support the numerous new heating and cooling (HVAC) units that are going to be required for your nursery, veg and flower rooms. Click here and scroll down to "White Papers" and enter your e-mail address for an instant downloadable white paper on what to look for when evaluating a potential grow building.
From there, you will need to have an in-depth conversation with your contractor regarding the way that you are planning to grow. We have built dozens of grow facilities and the one thing we have learned is that no two growers are producing cannabis the same way. Some are in soil, some are going hydroponic, and others are utilizing mediums such as coconut shells. Some are watering by hand, others are automatic. Some are in pots, others are on tables. Some are using CO2, others are conventional. Some are utilizing movable lighting gantries, others are using fixed lights. The variances are unlimited, so even if you have a contractor that is well versed in the industry, you still need to take the lead in explaining your building requirements.
Determining Project Timing
A key element of early conversations is to talk about timing. Many growers do not have a good understanding of the timeframes for projects. There are three key elements of project timing:
1. Design
Architectural Drawings (Complete Set)
Mechanical, Electrical and Plumbing (MEP) Drawings (must be completed by a licensed engineer to make sure that your spaces function properly. It is of utmost importance that you don't overload the electrical system and burn down your (or your landlord's) building.
The Design process can take from 4-8 weeks depending on the size and complexity of the project and also how busy your architect is. A quick tip: If the architect is not busy, you probably don't have the right one.
2. Plan Submittal and Review
Submit completed sets of drawings to the local building department
Submit the same completed sets of drawings to the fire department
Check with the local water department. Often they are not related to the building department and will require a separate application for the water tap.
Plan review times vary GREATLY from one jurisdiction to another, and can take from 2-8 weeks, or longer if there are comments and revisions are needed. Plan on the longer time frame and you will be pleasantly surprised if the permit arrives more quickly. Some jurisdictions have an "over-the-counter" permit option for simple projects. In our experience, there is no such thing as a simple marijuana related project and this quick permit will NEVER be available. A quick tip: The building department and fire department may or may not be one in the same. These departments rarely talk to each other, so do NOT assume that the plans you submit to the building department will be coordinated with the fire department.
3. Construction
Once you have a complete design and a permit has been issued, you are on the home stretch! It is difficult to talk about durations for the construction as we have built grows from less than 1,000 square feet to over 80,000 square feet, but we will offer a bit of advice.
After receiving the permit, your contractor should be able to give you a schedule, IN WRITING, with a project completion date, as well as key milestone dates along the way. Milestones may include passing rough inspections, pouring the floor back after underground plumbing, deliveries of major equipment, etc.
If you are supplying items outside of your contract with your contractor, such as grow lights, find out when these items are needed. You do not want to be the reason for a delay to the schedule.
There are also often outside vendors, who do not come under the control of the general contractor, but that need to be made part of the overall schedule. Your security contractor is a prime example. Typically the security folks are contracted directly with the grower, but having them in contact with the contractor from the beginning is crucial. Their wiring is typically installed at the same time as the electrician's rough wiring, BEFORE the drywall is installed. Coming back in later to "fish" wires into finished walls is expensive and inefficient.
During construction, communication is inordinately important. Construction of grow houses has some nuances, but it is not difficult. What trips up projects most often is poor communication and assumptions made on both sides. Do NOT assume anything. Communicate regularly, and then communicate some more. Ask questions. Review the schedule regularly. If there is a change from the schedule it should be noted in writing.
Schedule changes could result from scope changes based on an inspector's comments, subcontractor issues or errors or any other number of things. If a subcontractor causes a schedule slip, it is important for your contractor to show you on paper how they plan to regain the completion date.
Building a Grow Facility The Right Way
In conclusion, there are hundreds of variables that go into every construction project. Add to this that every jurisdiction interprets the code differently, and the number of potential pitfalls expands exponentially. Building a grow is not the same as building a car, where the process is repeated over and over again in a controlled environment. Every construction project is unique.
Choose your contractor carefully. Choose your contractor EARLY. Communicate with your contractor often. Be patient. Be pleasant with the City. And before you know it, you will be growing beautiful green plants that allow for a profit margin that most farmers can only dream about. The green rush in on! Are you ready to be a part of it?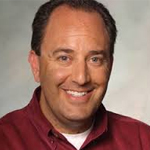 Nathan Mendel
Nathan Mendel is the Founder and President of Your Green Contractor (YGC), a Denver based general contractor focusing on all projects cannabis related. YGC has offices in Massachusetts and Washington State, and will soon be …