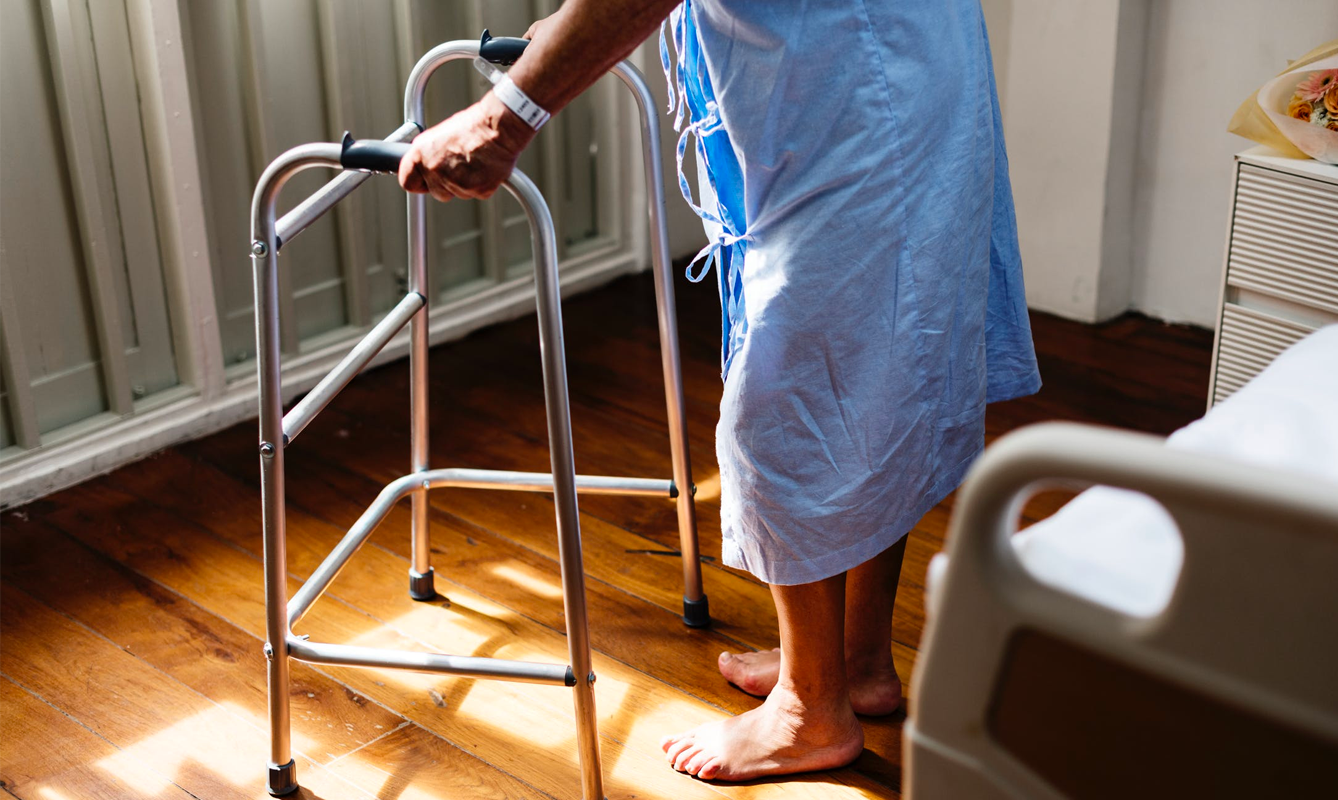 How to Talk To Your Doctor About Becoming a Legal Medical Cannabis Patient
At the time of this article's publishing, thirty states and the District of Columbia have enacted legislation permitting use of medical cannabis. Of those, nine states and DC have went a step further and legalized marijuana for all adults 21 and over.
Although this is exciting for many advocates of the plant, many patients that are suffering from ailing health conditions are left wondering what this means for them, and how exactly all of these changes will impact their healthcare options.
Do you qualify for medical cannabis?
There is no universal handbook for a medical cannabis program. You will find that the requirements for becoming a legal medical cannabis patient vary from state to state, especially with regard to qualifying conditions.
For example, in Pennsylvania the list of qualifying medical conditions is comprehensive, including: amyotrophic lateral sclerosis, autism, cancer (including remission therapy), Crohn's disease, epilepsy, glaucoma, HIV/AIDS, Huntington's disease, IBS, intractable seizures, multiple sclerosis, neurodegenerative diseases, opioid use disorder, and more listed here.
Pennsylvania's neighboring state, Maryland, has a much shorter list of qualifying medical conditions: cachexia, anorexia, wasting syndrome, severe pain or nausea or persistent muscle spasms, seizures, glaucoma, PTSD, and chronic pain.
The best way to become familiar with your state's medical marijuana program is to visit its official website. We could recreate the wheel, but the NCSL already does a good job linking you to the official state sites (or at least pointing you in the right direction), and the information is updated frequently. Check it out here.
Can your current doctor "prescribe" cannabis?
No. Doctors may not prescribe cannabis products to patients because marijuana is currently listed as an example of a Schedule I drug according to the DEA. Depending on where you live, a medical practitioner will either certify or recommend the use of cannabis. State laws will set the guidelines for qualifying a practitioner.
Some legalized states require special training for medical practitioners who will be recommending or certifying medical cannabis to their patients. For example, Pennsylvania and New York practitioners need to complete an approved 4-hour course to be able to participate in their State's program.
Many other states take a different approach. They simply require a provider to be in good standing. For example, in Maryland any practitioner with an active, unrestricted license in good standing with the Maryland State Board of Physicians, and actively registered to prescribe controlled substances in Maryland, is eligible to register with the Maryland Medical Cannabis Commission, and need only register as a certifying provider to be able to issue written certifications.
In California, a physician can choose to recommend cannabis for medical purposes to their patients as part of their regular practice of medicine. The Medical Board of California just recently released its Guidelines for the Recommendation of Cannabis for Medical Purposes to assure physicians that they will not be subject to investigation or disciplinary action if they choose to recommend cannabis in accordance with these guidelines.
Additionally, Oklahoma voters just approved one of the most progressive medical cannabis bills yet. On Tuesday (6/26), Oklahoma became the 30th state in the nation to permit the use of cannabis with a doctor's recommendation. The measure is notable because there is no list of qualifying conditions and doctors will be able to recommend cannabis using the same accepted standards for recommending any other medications. Gov Mary Fallin said that they will be working on a regulatory framework to make sure cannabis use is truly for valid medical illnesses, but this is definitely a win for all patients in Oklahoma.
How to have the "talk" with your doctor
Some doctors are hesitant to recommend cannabis as a treatment claiming there is limited research – which has been held back by federal law. Others fear a warning, suspension or even revocation of their medical license. The truth is, many doctors have little to no education on the subject and simply don't understand how cannabinoids and terpenes really impact patients dealing with specific health conditions. Because of this, your doctor may not feel comfortable giving you a certification or recommendation for the plant's use, but that doesn't mean you shouldn't try to have the talk with them. If you decide to go this route, here are a few tips to help you approach the subject in a strategic manner.
The medical profession has changed a lot over the years. One of the most notable differences is that doctors are seeing more patients in a day than ever before. This can make it extremely difficult to get a doctor's full attention or personalized experience. This disconnect can make it very intimidating to bring up the subject of medical cannabis, but it's important that you speak up, ask questions, and remind yourself you deserve your fair share of time.
Questions to ask your doctor
As your exam is wrapping up and your doctor is captive filling out the final paperwork, consider asking: "Can the next thing I say be off the record and not made of part of my medical chart?" You don't really need an answer, but at this point, any competent physician should stop and listen. While healthcare professionals are obligated to protect a patient's private information and to maintain confidentiality, certain disclosures can put them in a difficult position, especially if such a request could cause harm to the patient or others.
Now that you have his/her attention, don't hesitate and simply say, "How do you feel about cannabis as a medicine?" This one question will let you know how productive further discussions will be. I have personally used this approach and was shocked at some of the responses that I've received. One doctor told me flat out that she would not support medical cannabis until there was more scientific proof it works; another told me she didn't know anything about cannabis and had no interest in certifying patients to use the plant; and another actually went into a long-winded speech about the negative aspects of smoking in general. Needless to say, I shut these convos down fast.
The only doctor who was genuinely interested in discussing the possibilities of recommending medical cannabis to me was someone who sees a lot of end-of-life (EOL) patients. It was refreshing talking with a receptive doctor. I found myself much more comfortable asking the following questions:
Do you have (or plan to obtain) the appropriate credentials to certify medical marijuana patients? If not, are you willing to work with a qualified practitioner to help me obtain the necessary certification?

The latter part is important because most certifying doctors are required to review your medical history. It is good to know if your primary physician or specialist will support your claim for a qualifying condition.

How much advice and direction are you able to give about using cannabis to help reach the ultimate goal of my therapy, e.g., alleviating symptoms like pain or inflammation?

The answer to this will likely be very little, but it is good to know if you will be able to openly discuss your experience with him/her.

How and when is use of medical cannabis documented in my file, and with whom might this information be shared?

This is important if you participate in any program or hold a position that would be affected by your use of medical marijuana.

Will my decision to use cannabis delay standard treatment, or affect the chances of receiving treatment later?

Organ transplantation teams are uniquely struggling in this gray zone as at least eight states have passed laws explicitly banning the denial of transplant listing based on a patient's use of medical marijuana.
Do your homework!
Educate yourself as much as possible beforehand so that you can have a more productive and intelligent conversation with your healthcare providers. Working together is always recommended for determining the best course of action and treatment for your condition; but, when all is said and done, you are the authority on what feels right for your body and mind.