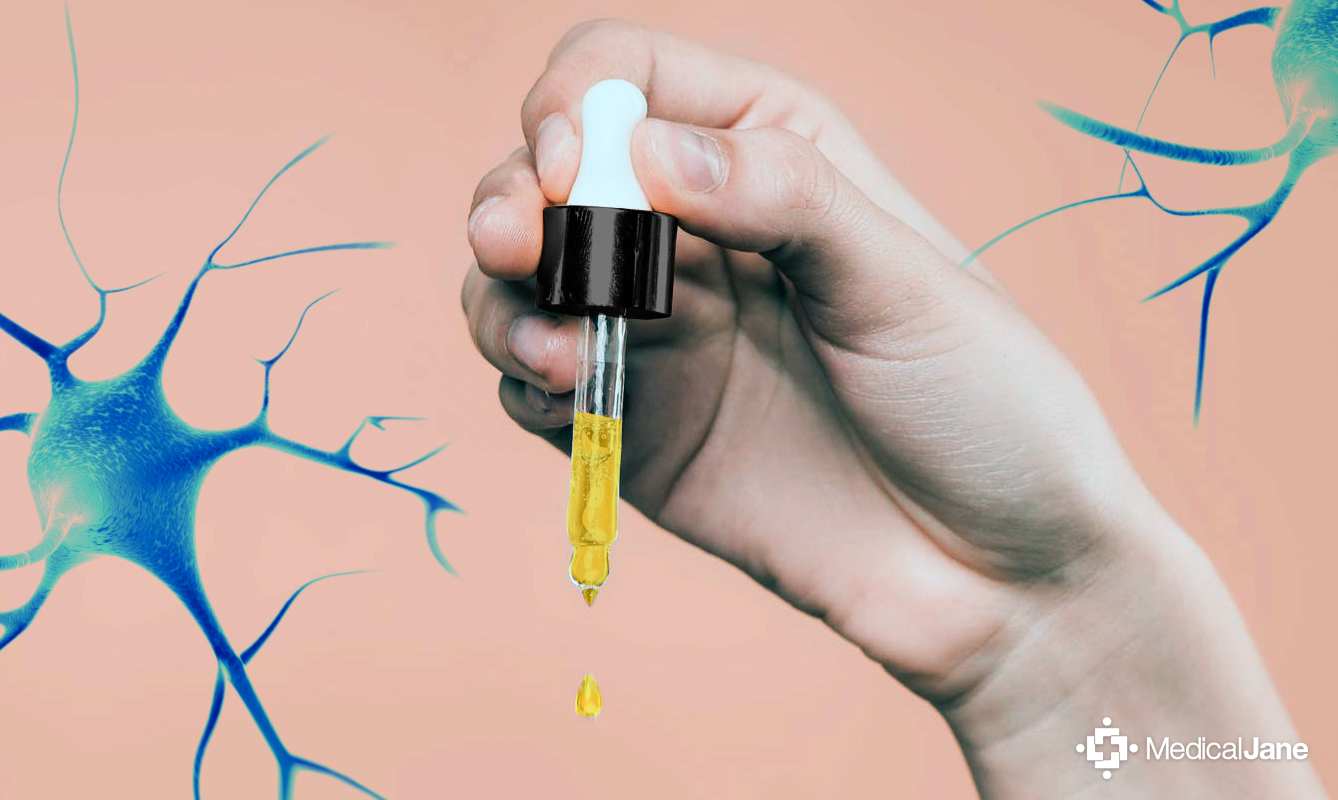 New Study From UNM Shows Full Spectrum Hemp Oil Effective in Treating Chronic Neuropathic Pain
Researchers at The University of New Mexico (UNM) have conducted a series of recent studies testing the effectiveness and safety of consuming cannabis, but this is the first study they have conducted measuring the therapeutic potential of hemp oil with low THC levels.
The UNM researchers set out to examine the effectiveness of consuming "legal" hemp oil extracted from the whole Cannabis plant. The results showed that whole-plant hemp oil reduced mechanical pain sensitivity 10-fold for several hours in mice with chronic post-operative neuropathic pain.
A chronic neuropathic pain model was used that exposed mice to post-operative neuropathic pain equivalent to several years of chronic pain in human patients. This allowed the researchers to examine how "full-spectrum" whole plant extracted hemp oil influences brief episodes of pain sensitivity to an affected region. For several hours after the mice consumed the hemp oil, they demonstrated effective pain relief.
This investigation was supported in part by private donations from individuals to The University of New Mexico Medical Cannabis Research.
Study: The Therapeutic Effectiveness of Full Spectrum Hemp Oil Using a Chronic Neuropathic Pain Model
In the present study, the Foramen Rotundum Inflammatory Constriction Trigeminal Infraorbital Nerve injury (FRICT-ION) model was used to measure the analgesic effects of "full-spectrum" whole plant extracted hemp oil, using ethanol and evaporation-based procedures commonly employed in the legal cannabis and hemp industries.
By creating a continuous state of irritation in the infraorbital nerve, the FRICT-ION model of chronic orofacial neuropathic pain can initiate mechanical allodynia in the mouse whisker pad for pharmaceutical investigation. Researchers used a standard von Frey test for mechanical hypersensitivity at 7 weeks post-surgery to measure the effects of orally administered hemp oil over a 6-hour observation window, in comparison to vehicle only and naïve control mice, to estimate the general efficacy of commonly used hemp-based products.
Animal studies are not only valuable, they can also be superior to clinical trials in some cases because they can circumvent human biases and expectancy effects, or perceptual and cognitive reactions to participation in cannabis-based experiments. For example, there are several studies measuring the effects of cannabis in humans reveals patients reporting psychedelic experiences, whether or not they actually received the active cannabis agent. This disconnect is commonly referred to as the placebo effect.
"Our lab utilizes a unique nerve injury model mimicking human neuropathic pain that has allowed demonstration of hemp's reversal of the pain related behavior" said one of the lead investigators, Dr. Karin N. Westlund, Department of Anesthesiology.
The study provides evidence that phytochemical extracts from the Cannabis plant, even with relatively low levels of THC, can significantly improve mechanical pressure pain in animals with established chronic neuropathic hypersensitivity.
The team's article, "The Therapeutic Effectiveness of Full Spectrum Hemp Oil Using a Chronic Neuropathic Pain Model," is published in the journal Life, Volume 10, Issue 5.
The Hemp Farming Act of 2018
The enactment of the Hemp Farming Act, effectively beginning in 2019, was a monumental milestone in the history of marijuana prohibition. Hemp is now federally legal to produce and consume in most regions throughout the United States as a result of this Act.
"Hemp" is defined in the Act as "the plant Cannabis sativa L. and any part of that plant, including the seeds thereof and all derivatives, extracts, cannabinoids, isomers, acids, salts, and salts of isomers, whether growing or not, with a delta-9 tetrahydrocannabinol concentration of not more than 0.3 percent on a dry weight basis."
Most people forget or are unaware of the hundreds of additional phytochemicals found in hemp, including cannabinoids, terpenes, terpenoids, and flavonoids that may offer potent therapeutics, both individually and synergistically.
"Cannabis plants with low THC are still psychoactive, but tend to result in less psychedelic experiences, while still offering profound and often immediate relief from symptoms such as pain, anxiety, and depression," says co-researcher, Dr. Jacob Miguel Vigil, associate professor in the UNM Psychology Department.
"Hemp plants contain numerous therapeutic constituents that likely contribute to analgesic responses, including terpenes and flavonoids, which in theory, work together like members of a symphony, often described as the entourage effect," says one of the researchers, Jegason Diviant.
Several clinical investigations have shown that medications based on synthetic cannabis analogues and isolated compounds tend to offer lower reported symptom relief and a greater number of negative side effects as compared to whole plant, or "full-spectrum" Cannabis flower and plant-based extracts.
The takeaway here is that more research need to be done to ascertain how whole plant extracted hemp oil affects multi-sensory and cognitive-attentional systems that process pain.