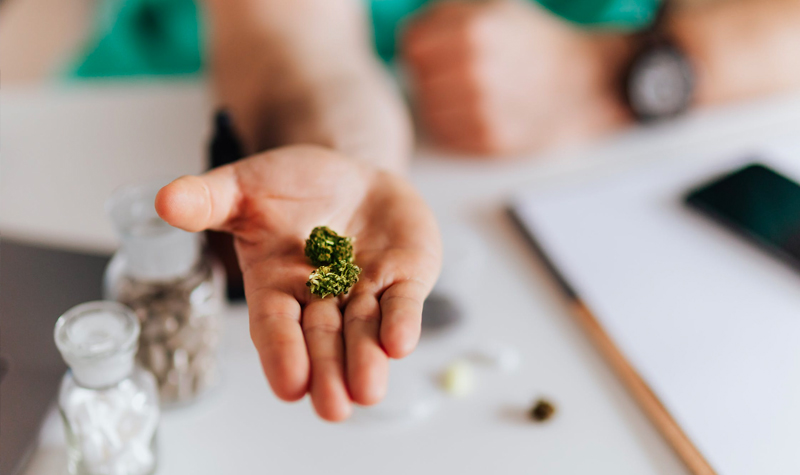 Study Finds Healthcare Providers Need More Education On Cannabis
As more and more states legalize cannabis use, the demand for medical cannabis products and cannabinoid-based therapies continues to grow. Unfortunately, the knowledge and application of these therapies by American healthcare providers is underwhelming.
A newly published article in the Epilepsy & Behavior Journal highlights the findings of researchers at the University of Alabama at Birmingham after surveying healthcare providers on their attitudes and knowledge about cannabis, and has confirmed what most of us already knew– healthcare providers need more education on cannabis.
The online survey of US-based (1) neurologists, (2) nurse practitioners / nurses, and (3) pharmacists was conducted in August–September of 2018. There were 451 survey participants, equally divided among the three professional groups.
Use and legalization of medical cannabis was favored by over 80% of the participants, especially cannabidiol (CBD) for epilepsy and when prescribed by a medical provider. Unfortunately, almost half of the group (40–50% depending on subject) felt unfamiliar with cannabinoid pharmacology and clinical applications. A total of 43% favored legal recreational cannabis.
Pharmacists scored higher than the other participants on the knowledge test, and nurse practitioners / nurses had more favorable attitudes than neurologists and higher perceived knowledge than pharmacists.
Magdalena Szaflarski, Ph.D., associate professor in the Department of Sociology in the College of Arts and Sciences at UAB and the study's lead author says, "We know there is a knowledge gap among clinicians." Szaflarski went on to say, "Previous studies had suggested that as many as 94% of epilepsy providers report their patients have sought cannabis treatment for epilepsy, and 64% say their patients use some form of cannabis. However, more than a quarter of those providers didn't feel knowledgeable to make a recommendation to their patients, and only 2% had knowledge or information on proper dosing."
"Cannabis sativa L, also referred to as marijuana or hemp, has been used as material and medicine by humans for over 5,000 years." – M Szaflarski, Ph.D.
A significant number of the providers considered themselves not knowledgeable at all about medical cannabis, or were ill-educated about regulation and the availability of cannabis products.
Attitudes about using CBD for epilepsy have particularly changed over time. In the current study, 77% of neurologists either strongly favored, favored, or somewhat favored the use of CBD for epilepsy. In 2014, only 48% were in favor of using medical cannabis, and only for severe cases of epilepsy.
This study should be an eye-opener to everyone interacting within the medical community. More and more patients are looking to healthcare professionals to help them understand cannabis and the proper methods of medicating and safe dosages. Patients should not be left to figure it.
Citations & References
There are 2 references in this article. Click here to view them all.
Szaflarski, M., McGoldrick, P., Currens, L., Blodgett, D., Land, H., Szaflarski, J. P., & Segal, E. (2020). Attitudes and knowledge about cannabis and cannabis-based therapies among US neurologists, nurses, and pharmacists. Epilepsy & Behavior, 109, 107102. https://doi.org/10.1016/j.yebeh.2020.107102