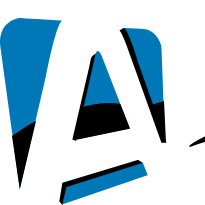 About this Organization
Shenzhen (HK) Alfinity Technology Co., Ltd differentiates itself from all other electronic cigarette wholesale / electronic vaporizer pen manufacturers in China. We mean what we say and we walk the talk perfectly. Having been in the industry since 2006/2007, we started in the dinosaur age of the e-cigarette industry and till today, we have seen it, been there and done that!
We confidently make the claim that no one wants your business more than us! No one has the ability to serve you better than us! No one else has your best interests in mind or cares about your business more than we do! With an abundance of satisfied clients, we have yet to be proven wrong.
To sum up our competitive advantages:
Superior Production Expertise & Facilities – We live and breathe e-cigarettes for the better part of a decade now. Pretty much nothing else surprises us anymore. Mistakes had been made and lessons had been learned. We know what facilities, equipments and skilled labor to use/ employ. We know how to deliver consistently high quality products, period! Sleep in peace knowing that production is being taken care of by us and you can focus on what matters the most, your business!
Efficient & Effective Communication – Language is never a barrier with us! A large proportion of our clients switched to us for this very reason. You are guaranteed to experience a whole new level of communication efficiency. Mutual understanding between manufacturer and client is vital to create a synergistic relationship, in order to scale greater heights. Its not enough for someone to just read numbers, take your orders and create an invoice. We take interest in your needs and will continuously work towards innovation and development to satisfy your needs. This can only happen with a good mutual understanding. If there are any problems with your products, you need someone to actually understand the problem you are describing! Communication has been consistently ranked as the most important quality valued by our clients.
We are available to our clients regardless of any time difference. If you need to speak with us, we are only a phone call or a Skype appointment away. It does not matter if it is 4am here in China.
Strong Management/ R&D Capabilities – Our Managing Director is MBA educated with a Bachelors Degree (Hons,UK) in Marketing. We are unlike the usual mom and pop management style in China. We believe that good management from within results in the best service, professionalism, productivity and results delivered to our clients. Nothing is taken for granted when it comes to our clients.
We are also strong in R&D capabilities. There has been countless projects that we have worked on with our clients from conceptualization stages, right up to prototype building and mass production. We observe OEM ethics strongly and have never had an issue with non disclosure agreements. Unfortunately, the same cannot be said for most Chinese companies.
Other Value Added Services – Throughout the years, we have had many requests from clients who would like to work with us in areas other than e-cigarette/ vaporizers. Most of our clients are successful corporations with diverse portfolios. They have many items that needs to be purchased from China or would rather switch to buying from China to save costs. We started doing simple procurement and purchasing for them but demand began to increase that we had to set up a separate department to handle this growing need. We now offer purchasing and procurement services for pretty much anything under the sun. We represent clients from obtaining quotes and samples to facility/ goods inspection right up to shipping and delivery.
Similar Companies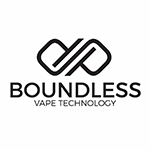 Boundless Vapes
Ontario, California
Boundless Vape Technology was founded with a passion for the advancement of vaporization technology and advocacy for the rights of the vaping community. We aim at delivering an affordable, reliable, and efficient experience for the consumer while developing new methods that are able to achieve the highest of effectiveness at delivering medication. MANTIS_RECOMMEND = { property: '53422cdc8e92f89afbf09d5f', render: 'mantis__recommended__wordpress' }; var z = document.createElement("script"); z.type = "text/javascript"; z.async = true; z.src = "//assets.mantisadnetwork.com/recommend.min.js"; var s = document.getElementsByTagName('head')[0]; s.parentNode.insertBefore(z, s); …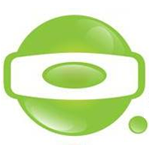 O.pen Vape
Denver, Colorado
Based in Denver, O.pen is one of the most easily recognized vaporizer companies in the industry today. The company leverages partnerships in California, Washington, and Colorado in order to source strain-specific CO2 cannabis oil for their vaporizers. These are then distributed through legal cannabis providers throughout those states. MANTIS_RECOMMEND = { property: '53422cdc8e92f89afbf09d5f', render: 'mantis__recommended__wordpress' }; var z = document.createElement("script"); z.type = "text/javascript"; z.async = true; z.src = "//assets.mantisadnetwork.com/recommend.min.js"; var s = document.getElementsByTagName('head')[0]; s.parentNode.insertBefore(z, s); …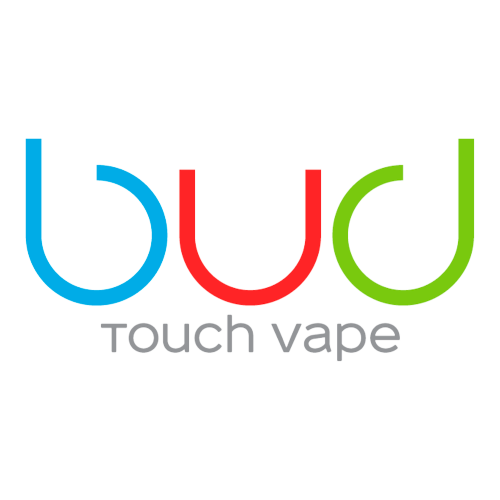 Bud Touch Vape
Bud Touch Vape specializes in creating custom branded vaporizer pens, batteries, cartridges, packaging, and more! We work with dispensaries, extract artists, and other businesses within the marijuana industry to help them spread their brand name. MANTIS_RECOMMEND = { property: '53422cdc8e92f89afbf09d5f', render: 'mantis__recommended__wordpress' }; var z = document.createElement("script"); z.type = "text/javascript"; z.async = true; z.src = "//assets.mantisadnetwork.com/recommend.min.js"; var s = document.getElementsByTagName('head')[0]; s.parentNode.insertBefore(z, s); …