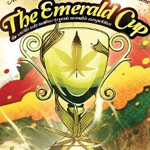 About this Event
The Emerald Cup is the world's longest running outdoor organic growing competition. It is held every year in December after the Northern California outdoor harvest.
Since its inception, The Emerald Cup has seen a notable rise in popularity. Tim Blake, the cup's producer, said the first event, which was held in Laytonville, only had 23 entries. That number rose above 200 by the time 2012 rolled around.
You can learn more about the event at their website: http://theemeraldcup.com.