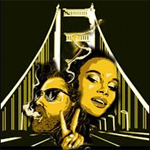 About this Event
Founded by HIGH TIMES in 2010, the Medical Cannabis Cup is held in various cities across the United States each year. It was created as an attempt to capture the vibe from Cannabis Cups held in Amsterdam and transport it to American soil.
The first Medical Cannabis Cup was held in the San Francisco Bay Area. They have added stops in Los Angeles, Seattle, and Denver in the time since as well.
The 2014 Bay Area Medical Cannabis Cup was held June 28-29 at the Sonoma County Fairgrounds in Santa Rosa.
You can learn more about the event at their website: http://www.cannabiscup.com/san-francisco.
Event Hours
SAT JUN 28

11:00 AM

- 10:00 PM

SUN JUN 29

11:00 AM -

8:00 PM
In The News
RECAP: HIGH TIMES Bay Area Medical Cannabis Cup In Santa Rosa
The Sonoma County Fairgrounds was a perfect venue for the Bay Area Medical Cannabis Cup. The food vendors andancillary businesses lined the path leading directly to the mouth of the 420 section. Whether you care to stay up to speed on the latest businesses hitting the market or like to simply enjoy the spectacle, the event has something for everyone who loves cannabis. 2014 Bay Area Medical Cannabis Cup Winners Announced Businesses came from all over the nation to share their products and services with the mecca of medical marijuana …
The High Times Medical Cannabis Cup Hits Santa Rosa This Weekend
The fifth HIGH TIMES Bay Area Medical Cannabis Cup is taking place this weekend in Santa Rosa, CA at the Sonoma County Fairgrounds. With over 250 competing entries and increasing attendances each year, it's safe to say the expectations are as high as ever. The first Cannabis Cup took place in Amsterdam in 1988 and has become an annual tradition. As the marijuana movement spreads, we see more Cup locations arising every year. San Francisco is celebrating it's eighth Medical Cannabis Cup, and the event's final stop in California …