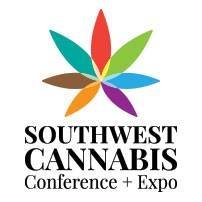 About this Event
The Southwest Cannabis Conference and Expo is coming back to host the most exciting professional and educational medical cannabis conference the Southwest United States Cannabis industry has ever seen.
A business-to-business event bringing together experts from the local, regional and national cannabis industry to network and share the latest industry information is an event where individuals interested in the industry can learn more from these industry experts. Last year was just the introduction, our theme this year: THE CANNABIS WORLD OF TOMORROW
Attendees will hear from speakers there to educate and inspire, not just showcase, their businesses. As always SWCC Expo will create a highly professional environment where the outlines for the future of cannabis will take shape. The conference includes seminars from top industry leaders and an exhibit hall filled with businesses showcasing industry related products and services.
You can learn more about the event at their website: http://swccexpo.com/phoenix2017/.
Ticket Prices
Event Hours
FRI OCT 13

10:00 AM

- 5:00 PM

SAT OCT 14

10:00 AM -

5:00 PM