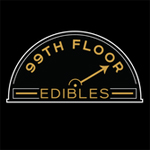 About this Event
Celebrating the return of spring, this multi-course gourmet meal will feature special infusions and pairings to artfully compliment a menu of seasonal organic local and sustainable ingredients. Live entertainment, complementary smoking & sampling lounge area onsite.
Menu courses consist of meat and seafood. No substitutions. Vegan options available.
99th Floor is a gourmet Cannabis infused food brand hosting Cannabis-focused gourmet dinners featuring chef Miguel Trinidad, head chef and owner of NYC's first Filipino gastro pub, Jeepney. Chef Miguel's recipes embody the Company's brand: his offerings offer subtle dosages that allow diners to consume a full five-course meal and slowly accumulate a high in the process. Dining guests receive an experience that is more in line with sipping fine wine rather than taking constant rounds of shots, as the cannabis cuisine is as much about the food and atmosphere as it is about the cannabis effects. Chef Miguel has been featured in The New York Times, NY Mag, Food Network, Vice, Complex, Thrillist and a myriad of other outlets, all high lighting his amazing approach to cuisine, both Cannabis and non.
You can learn more about the event at their website: http://norcalcannacuisine.com/.
Ticket Prices
Event Hours
SUN APR 23

12:30 PM

-

9:00 PM