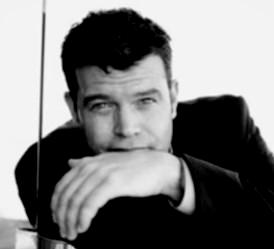 Biography
"Cree" Crawford is a seasoned C-Level business development and management executive with over 20 year documented success in developing, operating, and growing successful operations from concept to multi-million dollar organizations. Cree also has an over 10 year hand on knowledge in "seed to sale" in the cannabis industry.
Currently Cree is a Board Advisor to United Patients Group. Runs a canna centric consultancy known as the Phyto-Development Group; and is an Investor / Founder in; of Ionization Labs / Green Ocean Sciences, Inc. developers of a next generation mobile "real time" analytical devices (lab testing technology solution) that can be utilized for a number of vertical applications in the health sciences space as well as cannabis testing and screening solutions.
Throughout his professional career Cree has also worked with various branches of the US Military on a number of civilian/military joint projects and understands rigid and complex highly regulated new product/market launch environments. As former SVP of FTL Solar / FTL Global Solutions he worked alongside Brig. Gen. Stephen Rhoades of Allbaugh International, The DOD, and Natick Army Testing Labs. Crawford to execute in launch of next-gen solar products for the "war theater" deployment in Afghanistan. Mr. Crawford was given title of H. Wing Commander 149th Fighter Wing "Gun Fighters" Texas (ANG) Air National Guard for his leadership and cooperative relationships with the USAF, TANG, and Joint Base San Antonio 502d Air Base Wing (JBSA) Lackland.
Cree also sits as a Board member of "Vet to Vet" – US Combat Veteran support and re-integration services. He is one of the top 1% key influencers on Rally Point, Military community of over 1/2 Million Civilian-Active Duty-Veterans. He is a former Civil Service Commissioner for the City of Reno, NV and a Travis County; Texas Sheriff's Citizen Academy Alum., and worked for US House of Representatives; Congressman Christopher Shays. He maintains long-time ongoing relationships with upper "brass" active military; individuals & groups, US State & Federal representatives, NGO's, FBI, and local & state LEA's. Cree is a CAS graduate of Georgetown University, Washington, DC.