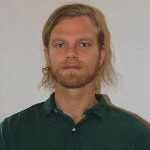 Biography
I possess broad theoretical and practical experience in multiple-aspects of biological and regenerative biomass production systems – including plant, algae, soil, and fungi. My expertise and passion spans the complete spectrum of production systems, from small-scale agroecological enterprises, to technology-intensive controlled environment agriculture (CEA).
I am particularly passionate about ventures related to human food- and/or medicine production with particular emphasis on ecological regeneration and/or preservation. I am equally in my element doing research in the field, in the greenhouse, in the laboratory, or behind a computer.
Ultimately I am committed to contribute to the legitimization of science-based cannabis horticulture research. I have tremendous respect and admiration for the great work that was done by "underground" plant breeders for many decades, but am excited to be a part of a new generation of scientists who can now apply the same kind of cutting-edge breeding and growing techniques reserved for many of the more orthodox agricultural crops to cannabis.