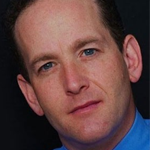 Biography
Business founders need advisors. You have questions about branding your extract or strain, protecting your niche, and building a successful business.
Do you want a lawyer, as advisor, that works with entrepreneurs setting up your business, negotiating contracts and helping you avoid disputes? Should we focus on what form of business you will take and how you and your partners will work together? What will happen if you guys need to separate?
20 year transactional and litigation counsel. Extensively quoted in Forbes.com. Significant experience with medical marijuana, tech transactions, ip and partnership litigation and defamation/right of privacy/right of publicity.