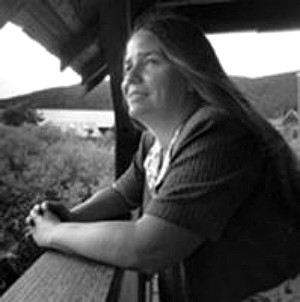 Biography
On January 30, 2017, news quickly spread that Laura Kriho had passed. Laura was a true believer in cannabis advocacy, and worked diligently to promote the benefits of medical cannabis. She was a well-known figure in the activist community, especially in Boulder and the surrounding area.
At 52 years of age, Laura left many friends, colleagues and fellow advocates, who describe Laura as an interesting and colorful character who possessed a strong personality, and was totally committed to her beliefs.
Rico Garcia, a marijuana advocate who runs Cannabis Alliance for Regulation and Education, told the Daily Camera, "Anyone who was anyone at the foundation of this now world-famous industry that started in Colorado knew who Ms. Kriho was. Whether they liked her or not, nobody could say she wasn't intelligent."
Laura was at the forefront of the original movement that laid the foundation for moving Colorado toward Amendment 20 (allowing medical cannabis) and later Amendment 64 (allowing recreational marijuana use).
In 1996, Laura gained attention and notoriety when she became the lone holdout for acquittal in a highly-publicized 1996 drug case against a 19 year old girl in a drug possession trial.
A mistrial was eventually declared, and Laura was found in contempt of court and charged with perjury and obstruction of justice for her role in learning through the Internet that the young girl could face a 4-12 year prison term if convicted, a fact that had not been disclosed to the jury during the trial.
Laura felt passionately that drug cases were best handled within families and communities, not by judges and juries.
After four years of legal battles, which took a heavy toll on her and her family, all charges against Laura were dropped. Laura's situation brought about arguments that to preserve the rights of a defendant to a fair trial, improved protection of the holdout juror is necessary and critical. Finally, a district court ruled that her statements during secret jury deliberations could not be used against her.
Laura never stopped fighting for what she believed was just, and continued her fight through an educational enterprise she founded called the Cannabis Hemp Academy.
Her death has silenced a person who passionately believed in greater access to cannabis — and she played a big part in pushing the movement forward — and for that, her memory will live on in the cannabis community.