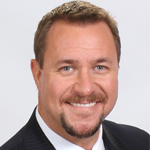 Biography
Michael trained under his father, a former law enforcement officer and the founder of National Business Investigations, Ron Julian. National Business Investigations, Inc (NBI) founded in 1967, is a full service investigations firm focused on corporate, legal, insurance and personal investigations conducting business intelligence, theft, personal and criminal background investigations, insurance and financial investigations and fraud.
Michael majored in Administration of Justice in college where he was inducted into the Phi Theta Kappa International Scholastic Order of Academic Excellence. After growing up in the family business and assisting his father in investigations during and after high school, he began working full time for NBI in 1990 specializing in surveillance operations. Michael obtained his Private Investigators license in 1994 and continued his education by completing the California Department of Justice reserve law enforcement academy.
Michael established and licensed MPS Security as a division of NBI in 2003 to provide additional protection and security services not allowed under a private investigators license. MPS Security provides uniformed physical and asset security for events, residential communities and commercial properties, access control, security patrols, loss prevention, fraud detection and undercover officers as well as plain clothed risk mitigation and management services for corporate, executive and asset protection, labor action strike security, workplace violence mitigation, hostile termination, estate security and travel escorts.
Michael is licensed in multiple states as a Private Investigator and Security Professional and as a graduate of the Executive Protection Institute and Executive Security International; Michael received the designation of Personal Protection Specialist (PPS) and membership into an elite international fraternity of specialized professionals known as the Nine Lives Associates. His security training includes defensive and evasive driving, close protection, aviation security, protective surveillance and counter surveillance, and covert protection. He frequently attends and teaches training courses in Executive and Asset Protection.
Michael joined the California Association of Licensed Investigators (CALI) in 1995 where he is a former District Governor, served on the Legislation and Technology Committees, Education & Training Task Force, chaired the Bi-Laws Committee and held the Vice President of Administrative Services position for five terms before being elected President in 2012 for two terms. Michael is also the North American West Coast Ambassador for the World Association of Detectives and authored an article on trial testimony which was published in The CALI Journal, WAD Journal; Beyond Global, and Pursuit Magazine.
Michael regularly teaches continuing education courses offered by CALI and other state PI associations, as well as industry related classes for Cal State Fullerton, National Business Institutes, and several Southern California law firms for MCLE credits on topics such as technology, personal locates, asset discovery and recovery, surveillance, security and protection.