view full HD gallery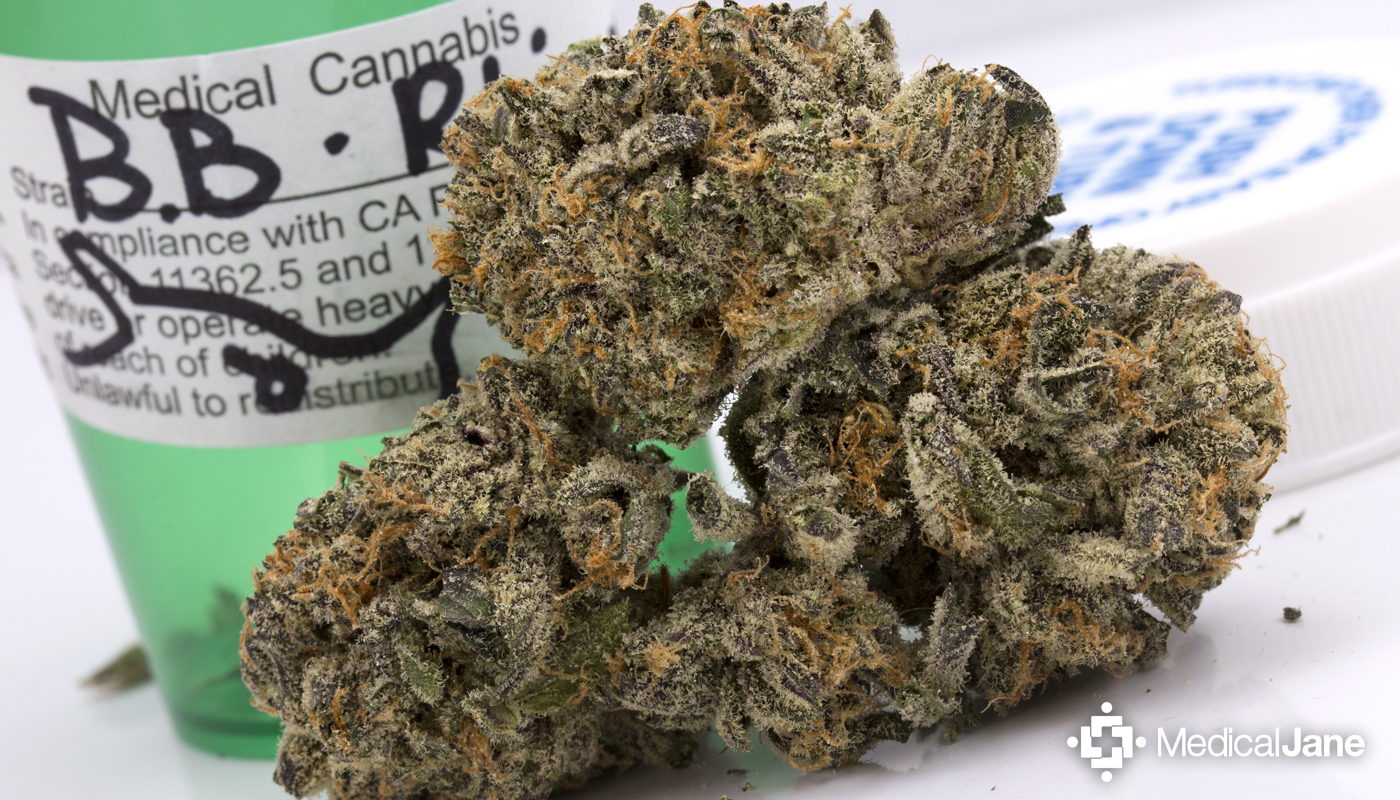 Blackberry Rhino Strain: An Indica-Dominant Hybrid With A Mild Berry Taste
The Blackberry Rhino (or Blackberry White) strain is an Indica-dominant strain that I would say is incredibly similar to the Berry White strain. It is known to possess a noticeable berry aroma, and often causes a pain relieving body buzz.
Blackberry Rhino Strain: A Stress-Relieving Hybrid
This batch of the Blackberry Rhino strain was one the first strains that caught my eye on a recent trip to SFVDM in Van Nuys, CA. I had never come across this variety in the past, and I was immediately intrigued by the berry aroma that intermingled itself with the familiar skunk scent I've come to love over the years.
It can be difficult to come across too much information about the Blackberry Rhino strain, but I feel it is reasonable to assume that its genetics consist of the Blackberry and White Rhino strains. After all, it would explain the sweet berry terpene profile of this strain.
That being said, I wouldn't be surprised if the genetics were slightly different – the Blackberry Kush strain is another possibile relative. Without any sort of real backstory to the the Blackberry Rhino, lab-testing the strain's terpene content could be the best way to get an idea for what sort of genetic lineage we are working with.
How Will The Blackberry Rhino Strain Affect Me?
As you may be able to tell by now, I have a certain place in my heart for strains with the familar berry taste. So, I couldn't help but be excited to see the Blackberry Rhino strain.
"I found it to be a great option when in need of stress relief at the end of the day."
This particular batch of the Blackberry Rhino strain was a deep shade of green with hints of purple spaced throughout each individual flower.
The berry aroma was prevalent, as it often is with purple strains, but it was intensified by a slightly more earthy, skunk-like aroma.
The effects I experienced with this batch of the Blackberry Rhino strain can be best described as relaxing. Within minutes I felt all my pent-up anxiety begin to drift away. I found it to be a great option when in need of stress relief at the end of the day as well.
Although the Berry White strain may not be the best choice for those in need of chronic pain relief, it could be ideal for those in search of relief from muscle tension and migraines. Further, medicating with the Blackberry Rhino strain at night made falling asleep noticeably easier, which tells me it could be a good option for patients suffering from insomnia.