view full HD gallery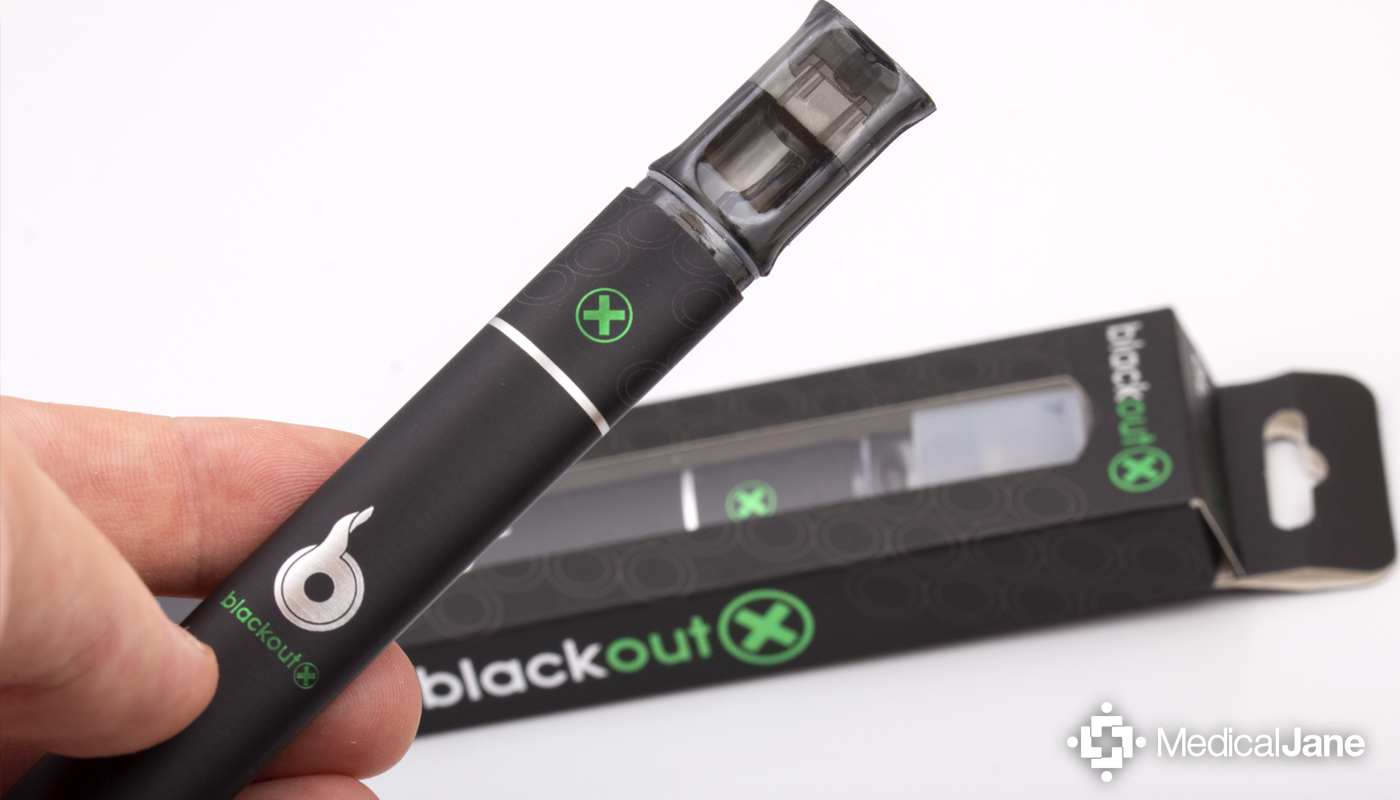 Blackout X Disposable Vaporizer Pen From Blackout E-Cigs
The Blackout X portable vaporizer is the first of its kind as far as I'm concerned. Unlike other vape pens on the market, this model is disposable and intuitively designed.
Blackout X Produces Disposable Portable Vape Pens
Based in the Los Angeles, CA area, Blackout X is a new face in the cannabis industry. The company got its start as a manufacturer of electronic cigarettes (e-cigs), and decided to expand their operations to include portable vape pens in 2014.
Surely there is no shortage of companies rolling out vaporizer pens these days, but the Blackout X has a few qualities that help separate it from the crowd.
"One Blackout X disposable vape pen should last for 250+ puffs."
Perhaps the most obvious example of this is that it was designed to be disposed of when the battery has run its course – one Blackout X pen should last for 250+ puffs.
With this in mind, the price of a Blackout X is significantly less than other vaporizer pens on the market; one unit costs less than $15 according to the Blackout X website. For comparison, the Vaped Nano retails for $59.99 and the Cloud Platinum is sold for $79.99.
The Blackout X vaporizer pen arrives in a black cardboard box that is sleekly branded with the Blackout logo highlighted in green and silver. The minimalist in me couldn't be happier with the contents inside the box itself – it only houses the pen with a silicone cover over the mouthpiece. After launching in July of 2014, Blackout X is already shipping in 23 different countries and offers free shipping anywhere in the US.
How To Use The Blackout X Disposable Vape
Because this vaporizer is meant to be disposable, no charging is required. The unit will arrive ready to be loaded with your chosen extract/oil and Blackout offers the following instructions for doing so:
Filling The Blackout X With Oil/Liquid
Remove clear plastic mouthpiece
Hold mouthpiece upright
Place 8-10 drops directly onto cotton string in mouthpiece. This amount will yield approximately 20+ hits (CAUTION: overfilling can result in device not operating correctly)
Reconnect mouthpiece
Stand device upright with LED side down for 10 seconds
Filling The Blackout X With Shatter/Wax
Remove clear plastic mouthpiece
Place a small amount of concentate (approximately 1/2 the size of the green X logo) directly on heating coil. This amount will yield approximately 20+ hits
Reconnect mouthpiece
Once the cartridge is loaded, the intuitiveness of this pen gets a chance to shine. Other vape pens that use a similar coil system design require you to press a button, but the Blackout X uses similar technology to that used by the O.Pen – simply inhale to engage the heating element and start vaping.
What I Liked About The Blackout X Vape Pen
No charging necessary – Just load the cartridge and go about your business
Intuitive design – Simply inhale to start pulling vapor
Able to produce substantial clouds of vapor
The Blackout X is disposable – Cleaning your vaporizer pen is no longer required
Silicone ring on the outside of the unit helps avoid leaking
Extremely affordable price point – The Blackout X is sold individually for $14.95
Price breaks for buying in bulk – 2 pack deal =$24.95, 3 pack deal = $29.95, 12 pack deal = $115
Sleek branding adds to the overall appeal of this unit
How The Blackout X Disposable Vape Could Be Improved
It is made out of plastic, so if you are used to a metallic rechargeable, it will feel cheap. Of course this does makes sense, considering the fact that it is disposable.
Housing a cartomizer in the mouthpiece itself is troubling and results in over-heated product. I would prefer to see the atomizer much further away from the vapor path.
It's very common for concentrate to get caught down in the sides of cartridge – a longer dab tool can be used to retrieve it if you're careful but it is a hassle nonetheless.
The vapor produced can develop a bit of a burnt taste over time. This is likely due to some concentrate being heated through conduction rather than convection heating, as well as the fact that the materials used are mostly cheap plastic.
Environmentally-conscious consumers should avoid buying intentionally garbage-bound plastic products when possible. The large amount of plastic used in each BlackoutX pen, combined with the fact that this unit was designed to be thrown away, creates a lot of plastic refuse and an unnecessary environmental footprint.
The Blackout X Is A Discrete, Disposable Portable Vape Pen
"The materials used to comprise the vapor path (plastic, cotton, etc.) are not patient-friendly nor safe w/ continued use."
The materials used to comprise the vapor path (plastic, cotton, etc.) are not patient-friendly. People with sensitive lungs or immune systems may want to err on the side of caution.
All in all, I would say that Blackout X is best suited for people who rarely vaporize and are stuck with no other options to vape concentrates/oils. Not only will you save the environment and your health, but you will avoid the headache of trying to figure out how to get flavorful draws after the first couple of uses. Having said that, the unit does come pre-charged and is easy to fill, making the Blackout X disposable vape a decent choice for people that find themselves in a pinch with no other way to vaporize concentrates.
Best Deal From Around The Web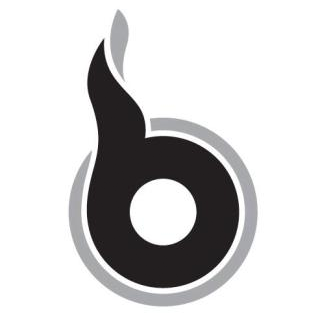 Blackout X
Blackout X was established in 2014 with a commitment to build an upscale brand that is stylish, stealth, versatile and requires no charging. The company is based in Los Angeles and their disposable vape pens …