view full HD gallery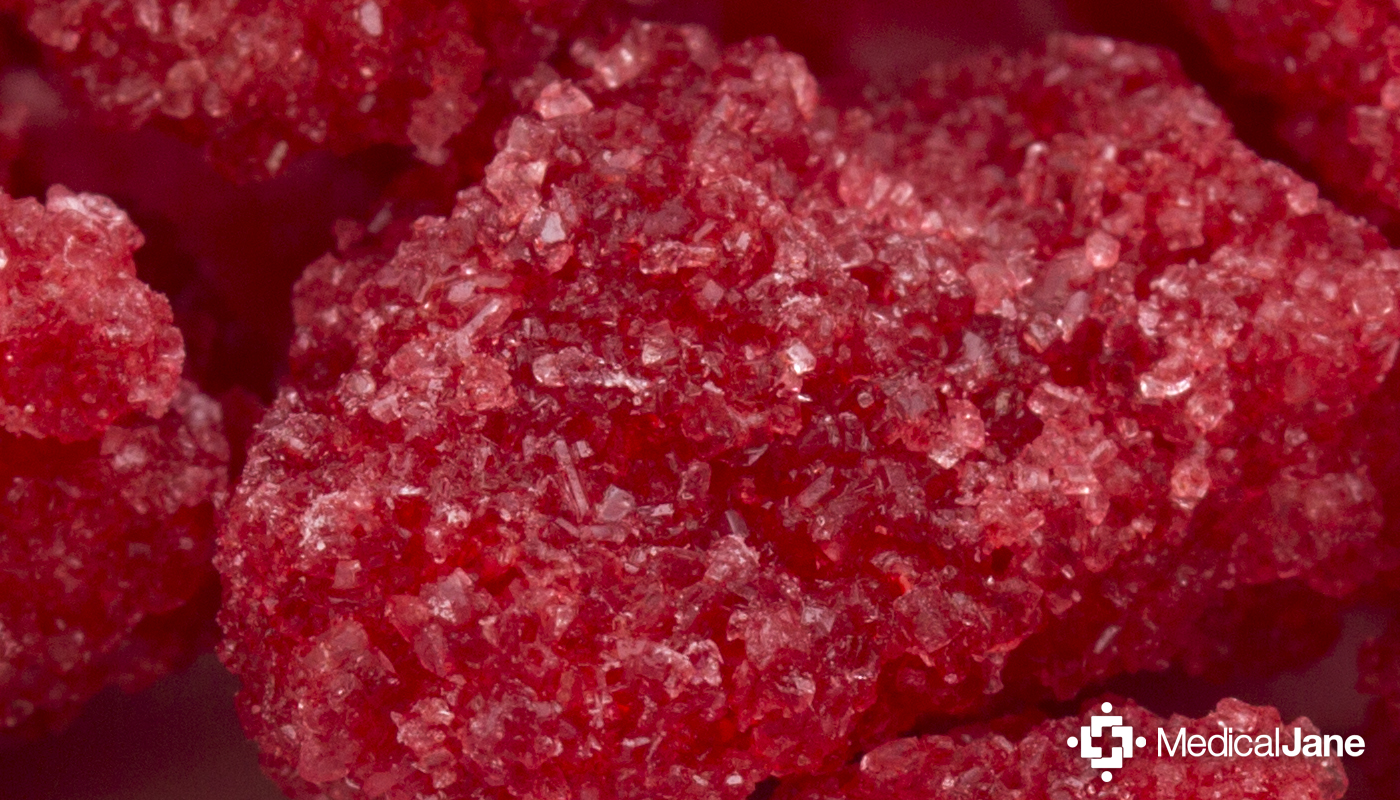 Canna Crystals From Full Flava Medibles
Created by Full Flava Medibles, Canna Crystals is a line of strain specific sublingual candy that is produced using concentrates from some of the best concentrate makers in California. They are often applauded for how quickly patients can feel the effects, though the sugar used in the recipe would probably not be a good choice for people with diabetes.
Full Flava Medibles Creates Strain Specific Canna Crystals
Based in Northern California, Full Flava Medibles is an infused product company whose goal is to produce edibles that allow for easy titration – the ability to adjust the amount of dosing needed to achieve optimal effects. Their products can be found in Proposition 215 compliant collectives throughout California.
The Full Flava name instantly caught my eye when I saw the Canna Crystals on my recent trip to SFVDM in Van Nuys, CA. For those who don't know, Full Flava Extracts has built a reputation as one of the most highly sought after ice water extraction companies in the Golden State.
In fact, the company took first place in the Non-Solvent category at the SoCal Secret Cup earlier this year in what was a collaboration with ET Extracts.
With that in mind, I was excited to give Full Flava Medibles' Canna Crystals a try. Further, I was stoked to learn that each batch is strain specific, allowing patients to choose which variety is best suited for their individual needs.
Canna Crystals: Made With High Profile Concentrates
This was my first time coming across the Canna Crystals, but I'm glad I did. Although, a lot of patients might not be too excited about so much sugar, artificial food coloring, and artificial flavoring.
After some research, I learned that Full Flava Medibles collaborates with a number of high profile concentrate makers in California to source the material for their products.
They work with Firetype Extracts, Evolution Extracts, and Dankman Extracts to name a few. The particular batch that I found at SFVDM was made using concentrate from Dankman Extracts – a batch of Sour Diesel X OG Kush X Afghani to be specific. The rest of the ingredients are listed as follows.
Water
Sugar
Vegetable Liquid Lecithin
Food Flavoring
Food Coloring
How Will Full Flava Medibles' Canna Crystals Affect Me?
Unlike most infused candies you'll find, Full Flava Medible's Canna Crystals are meant to be used a sublingual instead of an edible. Because of this, it is best to let them fully dissolve in your mouth.
As far as the potency is concerned, one package of Canna Crystals contains around 150 milligrams of tetrahydrocannabinol (THC). According to Full Flava Medibles that is enough for 4-6 servings, which I would agree with.
"Canna Crystals affect patients much more quickly than most infused edibles."
It can be difficult for patients to know exactly how many milligrams of THC they are ingesting with the Canna Crystals. But because they utilize a sublingual delivery system, Canna Crystals affect patients much more quickly than most infused edibles. This can make titration pretty easy.
As I mentioned, Canna Crystals are strain specific, so their effects can differ greatly. The same can be said of the taste, seeing as Full Flava Medibles uses different artificial flavoring for each batch.
All in all, I would say Canna Crystals are a great option for patients who prefer not to smoke or vaporize their cannabis. They offer the ability to test the effects of a variety of strains in order to see what works best for their individual needs. Of course, the fast acting relief they provide doesn't hurt.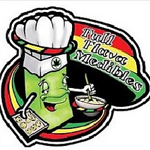 Full Flava Medibles
Based in California, Full Flava Medibles is an infused product company that produces an assortment of cannabis-infused. A couple of their creations include fudge made with hash from Full Flava Extracts and their line of …