view full HD gallery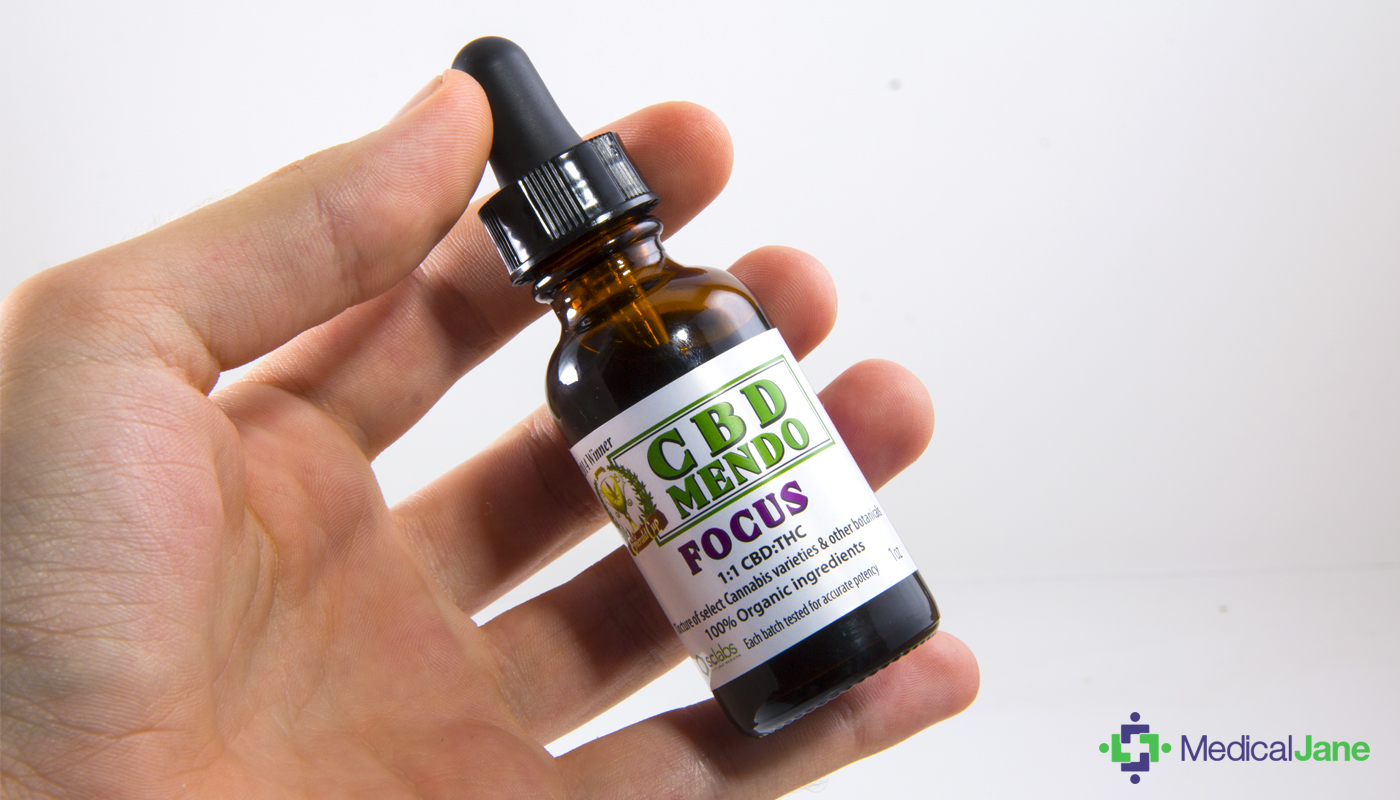 CBD Mendo 1:1 CBD:THC Tincture For Maximum Focus
Attention-deficit hyperactivity disorder (ADHD) is a chronic condition that affects millions of children and often persists into adulthood. Patients with ADHD suffer a combination of problems, such as difficulty sustaining attention, hyperactivity, impulsive behavior, low self-esteem, troubled relationships and poor performance in school. These symptoms sometimes lessen with age, although some people never completely outgrow their ADHD symptoms. Fortunately, there are some techniques to help manage the disorder, one being finding the right medicine to combat their symptoms.
Tinctures Provide Patients with an Alternative to Smoking
It is important that the medical community understands that whole plant cannabis products are available today that provide significant relief without smoking. Such products include tinctures, which are essentially liquid-based (usually coconut/mct oil or alcohol) extractions of whole cannabis (usually the flowers/buds of the cannabis plant and sometimes the leaves).
CBD Mendo (formerly CBD Solutions) formulated this award-winning tincture to provide medical marijuana patients with drops that promote focus. The CBD Mendo Focus tincture placed first at the Emerald Cup in 2014 and has continued to quickly expand its reach from Humboldt to the rest of California. A small 1oz bottle from my local dispensary here in Los Angeles is a $90 donation (at the time of writing), which in my opinion is steep to say the least…
What Does The CBD Mendo Focus Tincture Consist Of?
CBD Mendo Focus' packaging says it is a proprietary tincture blend of AC/DC and Jahgoo cannabis strains, the Gotu kola herb, stevia, and a couple of unlisted *secret* botanicals CBD Mendo would like to keep private. They do, however, claim that all of the ingredients used in this tincture are 100% organic. Each 1oz CBD Mendo Focus tincture contains 500mg of cannabinoids (both CBD and THC), so you do not need a lot of it to get medicated.
"AC/DC is a strain of cannabis testing often found with high amounts of Cannabidiol (CBD)."
If you are like me, you prefer concentrates that are lab tested for pesticides and cannabinoid content. CBD Mendo passes the test, as each batch of their tinctures are lab tested by SC Laboratories, a cannabis research and lab-testing facility based in southern California. The lab data allows patients to find the right batch of medicine (for their specific needs), removing the uncertainty regarding any potentially shady manufacturing processes or unhealthy compounds.
As you may or may not know, AC/DC is a strain of cannabis often containing high concentrations of cannabidiol (CBD). In fact, the particular cut of AC/DC used in this tincture I'm medicating with stems from a plant with a whopping 23:1 CBD:THC ratio. Its counterpart, Jahgoo (or Jah Goo), is another strain of medical marijuana found in the list of ingredients for CBD Mendo. However, unlike the AC/DC strain, Jahgoo is known for being high in tetrahydrocannabinol (THC). Not only that, Jahgoo is quickly growing in popularity due to its unique terpene profile, making it an ideal strain to add to the mix.
Another ingredient in this tincture that you may not have heard much about is Gotu kola. Gotu kola is an herb that is commonly used in traditional Chinese and Ayurvedic medicine. The above-ground parts are used to make medicine. The herb is used to treat bacterial, viral, or parasitic infections such as urinary tract infection (UTI), shingles, leprosy, cholera, dysentery, syphilis, the common cold, influenza, H1N1 (swine) flu, elephantiasis, tuberculosis, and schistosomiasis.
Gotu kola is also used for fatigue, anxiety, depression, psychiatric disorders, Alzheimer's disease, and improving memory and intelligence. Other uses include wound healing, trauma, and circulation problems (venous insufficiency) including varicose veins, and blood clots in the legs.
Finding Your Optimal Dose of CBD Mendo Focus
As the bottle indicates, it is recommended that medical marijuana patients begin with just 1/2 a dropper (1/2 ml). Shake the bottle well before each use to get an evenly distributed dropper. It is best to wait at least 30 minutes to see how the tincture affects you before taking more.
The company recommends placing the drops on the tongue to avoid the strong feel of the pharmaceutical grade (196 proof) alcohol, but I personally prefer to place the drops on my front gums, avoiding the tongue as much as possible. You can even try adding it to your morning coffee or other warm beverage if you find you don't like the feel or taste of the tincture applied directly in the mouth; however, this method is not as bio-available or efficacious due to the fact that cannabinoids are not water soluble. The product does produce a slight burning sensation (for 5-10 seconds) wherever the drops touch. Much like smoking cannabis, the effects are fast-acting and easily noticeable — even with just 1/2 a dropper. Within just a minute or so, I can start to feel my anxiety wash away as a calming, mindfulness overtakes me. The effects of the CBD Mendo Focus tincture lasted me a couple of hours (2-3) with no crash or comedown, making it a great option for medicating day or night.
Once you get normalized to the tincture's effects, you can increase the amount to achieve your desired effect. The manufacturer reports that many people find the effect they want by taking an average of 2 ml a day.
There are a lot of different companies marketing supplemental products. Quality and safety does matter, so it's good to learn about the manufacturer and their processes. It is also important to read the ingredients and warnings on the bottle. Consulting with your healthcare professional before starting any new treatment plan is always recommended.