view full HD gallery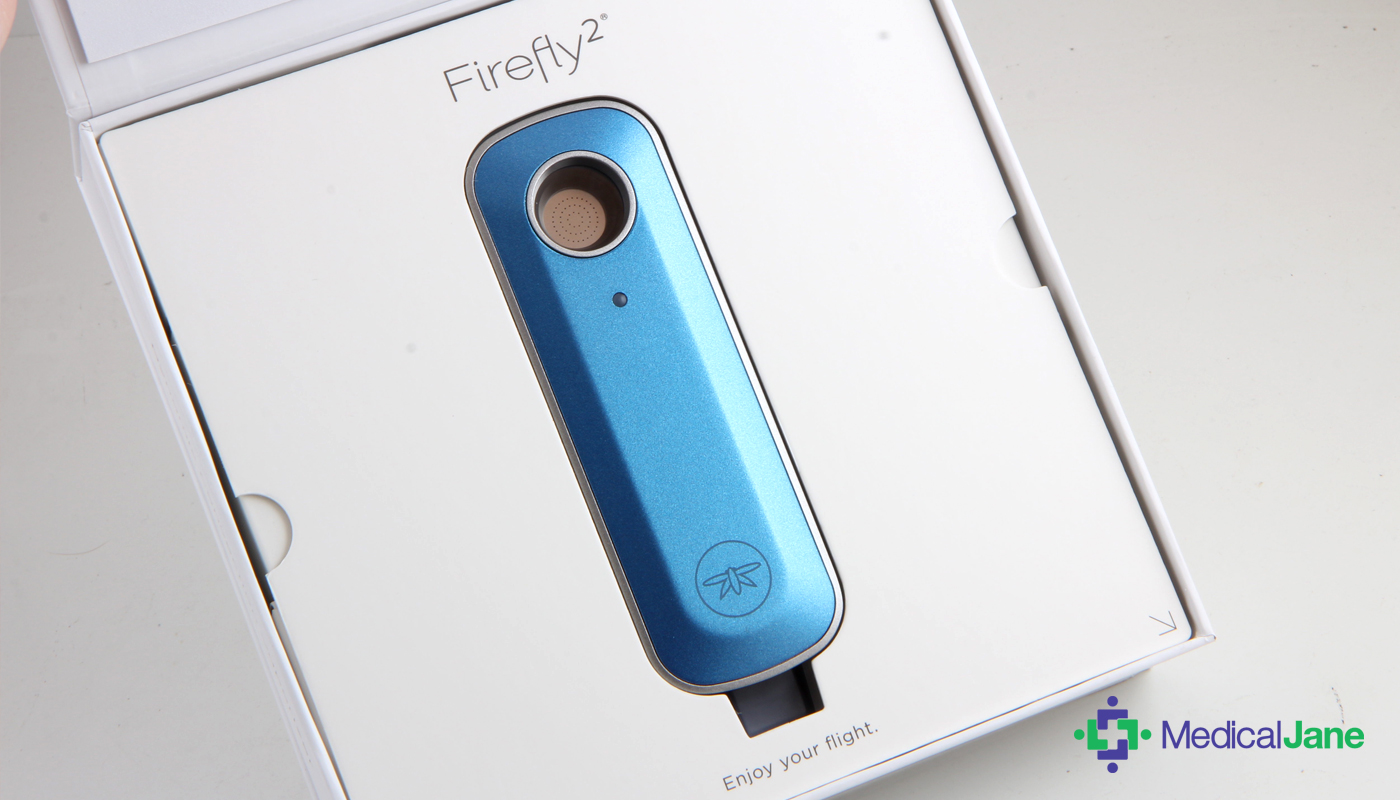 The Firefly 2 Vaporizer: Dynamic Convection at the Touch of Your Fingertips
Purchasing a vaporizer can be a daunting, time-consuming task — but it doesn't have to be. If you have spent hours searching for a stationary, portable, and/or pen vaporizer to add to your arsenal of medicating apparatuses, you know what I am talking about. There are literally hundreds of vape manufacturers and even more vaporizers to choose from, each demanding your attention through strategic marketing efforts. In my opinion, most vapes are fairly similar to one another due to there only being a handful of vaporization methods. This is especially true when looking at portable vaporizers, as there is only so much room to be creative. Having said that, every now and then a truly unique product is released into the marketplace, providing users an entirely new take on an existing trend.
Firefly, a company founded by Mark Williams and Sasha Robinson in 2012, was developed with the singular goal of enhancing people's lives by creating the very best vaporizer in the world. Since its launch in 2012, the pair has successfully built a small empire in the world of vaporization, with their original release of the Firefly, and again with a second generation unit known as the Firefly 2.
Constructed from aerospace-grade materials, the Firefly 2 vaporizer is 55% lighter and 33% smaller than its predecessor. This newer version features a silver finish with five different color lids and currently retails for $329.95 — a steep but fair price when you consider how well this vaporizer is made, as well as how much money you will save from vaping smaller quantities of product each medicating session.
Built to Vaporize Dried Herbs AND Concentrates
According to an official press release from the company, the Firefly 2 reaches 400° F in just 3 seconds at the touch of your fingertips. The unit features what they call a completely unique "dynamic convection" heating technology — basically a complicated way of saying that the Firefly 2 creates thick, flavorful vapor by heating the air that passes over your material rather than the bowl itself. It does this by sending superheated air through 55 laser-drilled micro jets built into the unit. Because the contents are only heated during inhalation, users enjoy all the flavors and active ingredients of their favorite plants or concentrates the very moment they are released.
Firefly 2 Construction Quality & Design Aesthetics
The design of the Firefly 2 is clean and discreet. It looks like a vaporizer designed by an ex-Apple employee. Even the packaging looks expensive. Inside the box, you'll find a shiny new vape with a wide variety of accessories neatly packaged in individually labeled boxes. The unit houses a borosilicate glass vapor path and removable mouthpiece with particulate filter.
The high quality of construction is unmistakable in both appearance and feel. In an attempt to open my window in the darkness of night, I accidentally knocked my Firefly 2 off the windowsill. The heavy-duty unit crashed onto the floor with a loud BANG! and had me cringing to check to see if the Firefly 2 survived the fall. To my delight, the vape was completely unscathed and took the fall like a champ.
The eye-pleasing orange glow from the end of the vape is immediately responsive and comes directly from the heating element itself. The LED on the top of vaporizer lets you know when the unit is activated or when it needs to be charged.
The Firefly 2 is Extremely Easy to Use
When vaping dried herbs, I typically start by grinding ~.1g of material down (you don't need a lot to fill the small bowl). Speaking of the bowl, you will want to be mindful to avoid overpacking it. Doing so will result in less than ideal airflow that feels like you are inhaling through a straw. Instead, pour in your ground material and lightly tap it into place until it doesn't shift around. Don't worry if you spill your herbs onto the shiny surface surrounding the bowl when you are filling it up — you can always push it into the bowl with your fingertip before closing the lid.
Once your Firefly 2 bowl is filled, align/place on the magnetic lid provided in the case until it snaps into place. The top lid should be flush with the base of the unit before starting the warm-up/activation process.
To activate the LED/start vaping, simply grip the vape in a way that allows your thumb and index finger to cover the two circular touch-pads located on the sides of the unit. By touching both points simultaneously, you will notice that the LED on the top of your vaporizer will begin to illuminate. Hold the touch points for 10 second intervals while you take your draws. I found that an average bowl generates ~5 good draws before having to take off the lid to stir the material around using the provided tool. This process can be repeated a handful of times until your material is completely dried out and brown in shade.
Confused what all of the lights mean? Here's what each color or sequence of lights indicate when the unit is activated by your touch:
Blinking Green: Firefly 2 is heating.
Solid Green: Firefly 2 is ready to use.
Blinking Blue: While on dock: Battery is charging.
Solid Blue: Battery is charged.
Blinking Red: Battery is low and needs charging.
Solid Red: Firefly 2 needs to cool down for a few minutes.
Charge Your Firefly in Two Simple Steps
Charging the Firefly 2 is a quick and straight-forward process. Plug the battery charger into a computer with the provided USB cord and your charger will have power. Then, line up the two dots on the bottom of your vaporizer with the two dots on the top of the charger and sit the unit down until it clicks into place. A successful connection will result in the LED changing to either a solid blue or blinking blue light (meanings for each light sequence are outlined above).
The Firefly 2 comes with two quick-charge high efficiency batteries that can be swapped in and out in a few seconds making it ideal for vaping on the go. As long as you plan ahead and charge both batteries for a long trip, you should be able to get a few solid hours of vaping from each battery.
Control Your Firefly 2 With Your Phone
The Firefly 2 offers a suite of innovative features, making it "different" than the other portable vaporizers. One of the features that stood out the most to me surprisingly has little to do with the actual vape itself. With the optional free Firefly app, you can select from six preset temperatures (340, 360, 380, 400, 420° F, and concentrates) and customize touch sensor activation preferences. For instance, you can easily change what touch sequence activates your vaporizer (both sides being touched simultaneously, left side only, right side only, etc.).
The app is a unique feature, especially for people with some spare time on their hands — however, for those that just want to quickly change temperatures between each use, I can definitely see how it could be considered as an extra, unnecessary step. Personally, I want to see the next generation Firefly have a built-in display on the top of the unit that allows you to quickly view and change the unit's temperature settings.
Overall, you will be hard-pressed to find a better portable vaporizer that is compatible with dried herbs and concentrates — especially at a cheaper price-point. It's a vaporizer that wins big amongst both connoisseurs and beginners. Not only is the Firefly 2 ultra-sleek and capable of producing flavorful draws, but it's also very durable and well-constructed using quality materials. Because of this, I feel comfortable recommending it to anyone seeking a premium, handheld vaporizer.
Best Deal From Around The Web
starting at
[[bestOffer().price | currency]]
+ Free Shipping
The above pricing is based on US residents with no tax obligation. Please wait while we detect your location and show more accurate pricing.
We were unable to load pricing based on your location, the above price is assuming US shipping with no taxes.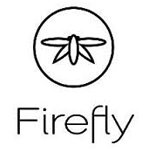 Firefly Vapor
Firefly Vapor is the manufacturer of the Firefly, a dynamic convection vaporizer that heats dry herb without burning it, instantly delivering rich, flavorful vapor at the touch of a button.Firefly's captivating design appeals to both …