view full HD gallery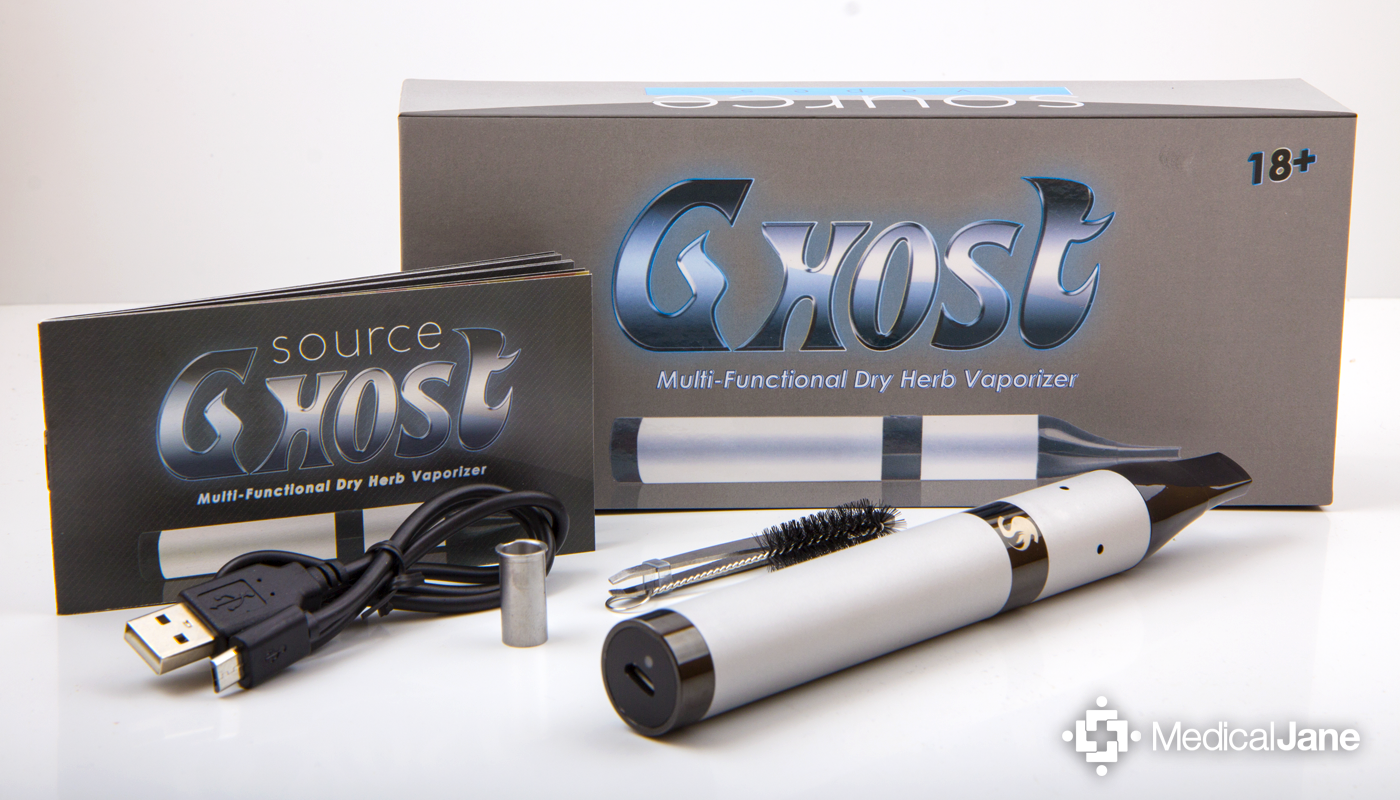 Review: The Ghost Multi-Functional Vaporizer Pen By SOURCEvapes
Vaporizing, as it applies to cannabis, is the process of heating material (dried herb, oil, or concentrate) to a temperature just below its combustion point of 392°F. The "sweet spot" is believed to be around 338°F, even though cannabinoids begin to vaporize at ~285°F.
At this temperature, the active cannabinoids in cannabis are converted to a vapor that can be inhaled comfortably as opposed to a joint which can burn as hot as 800°F or higher. While the exact amount of components released depends on the compounds present as well as the temperature, none of the toxic bi-products of smoking plant matter is present in the vapor produced by a vaporizer.
Introducing The Ghost Vaporizer Pen From SOURCEvapes
For those looking for last minute stocking stuffer ideas with an interest in vaporizing, the team at SOURCEvapes has just released their first multi-functional vaporizer pen known as the Ghost. Their team was kind enough to send us a few units to review and even provided a few extras to give away to our social followers going into the New Year. So, here we are… yet again.
"The $99 price point is incredibly reasonable when you consider the fact that other multi-use portable vaporizers typically go for $200 or more."
To give you some context, earlier this month I had the privilege of reviewing the first version of their SOURCE orb vaporizer pen. After a few weeks of use and collected opinions, the orb turned out to be a pretty good vaporizer for its price point.
That's why, when SOURCEvapes let me know they had a new vaporizer that was "better for dry herbs" that was being sold for under $100, I was immediately excited to see what differences existed (if any) between their two pen offerings.
Similar to the orb, the Ghost vaporizer pen arrived at my doorstep in a small, light-weight box. Inside, I found a sleek anodized aluminum pen housing with black accents and a matching plastic mouthpiece covering. Now, if I purchased this pen to be my stealthy side-kick as I travel around town, I would be concerned that it may be too big and/or bulky for my liking. After all, with a one inch diameter and a length reaching more than six inches, one wonders if the pen could be sized down to be more compact and portable; especially for those seeking a pen that can fit in their pocket comfortably and discreetly.
That being said, the Ghost vaporizer is extremely durable and easy to use. Its hard aluminum finish and circular shape makes it better suited for hiking or throwing in your purse or handbag without any worry of it coming apart like some of the smaller vaporizers with three parts on the market. For the last couple of days, I have only used the Ghost vaporizer around the house. Because I didn't have to store it in my pocket, its large size did not bother me in the least. I would lay it on my desk when working, my couch when watching television/movies, and then on my nightstand at night.
The Ghost by SOURCEvapes Vs. The Phantom by CloudV
Now, I know what you may be thinking… doesn't this vaporizer look a lot like the Phantom pen vape from CloudV? Yes, it does. They are very similar. However, there are a three key differences that sets these two vaporizers apart. Let me explain.
First, as I mentioned earlier, the finish is much more light-weight and eye-catching than the Phantom vaporizer. However, the Phantom does feel much more durable and heavy-duty, so they each have their place depending on your preference.
Second, the Ghost vaporizer utilizes a USB charger in the base of the pen, whereas the CloudV Phantom pen requires the use of rechargeable batteries. Some may argue this makes your life easier, but I fail to see any reason to prefer one over the other.
Lastly, and probably one of the biggest differences between the Ghost and the Phantom, is that the Ghost has three different temperature settings: low, medium, and high. After clicking the button a few times, you'll see if your Ghost vaporizer is charged and working when it is flashing blue. This blue light indicates the lowest temperature setting available. At this temperature, I didn't notice much vapor if any. However, I did taste the terpenoids in each draw, which was a pleasant experience.
To increase the temperature, simply hold in the button until the LED light illuminates green (for medium), and again until it lights red (for the highest temperature setting). The lights will continue to blink as the Ghost pre-heats to your desired temperature. Simple, right?
How To Use The Ghost Vaporizer From SOURCEvapes
Using the Ghost vaporizer is an extremely easy task. First, you will need to fill the heating chamber. This is located under the mouthpiece, which pops off. Don't worry about being fragile with the mouthpiece. Give it a yank and it should come off without too much trouble.
Next, begin packing your ground material into the chamber. If using dry herbs, be sure you take the time to pack it down lightly until a little more than half of the chamber is full. If you are using oils or concentrates, be sure to put in the little bowl attachment that is provided in the package. Finally, re-attach the black mouthpiece by clicking it back into place and click the button in the middle of the pen to start the heating process.
The entire process takes about 1-2 minutes to achieve maximum heat-up. When the light goes steady, you know it is good to start vaporizing. Give it a go by taking a couple of short draws through the mouthpiece. Experiment with different pull strengths and lengths till you find your sweet spot. It will vary depending on the material you are using, its moisture level, consistency, and more. I like to start with long, slower draws on the low temperature setting, and finish with short, faster inhales on the high temperature.
The Ghost: A Quality Multi-Functional Vaporizer For Under $100
Overall, I would consider the Ghost pen vaporizer to be a solid option for people in search of a versatile vaporizer to use with dry herb. The $99 price point is incredibly reasonable given its capability (multi-use vaporization technology), especially when you consider the fact that other portable vaporizers typically go for $200 or more. To me, the temperature settings the Ghost offers are just an added bonus at its current price tag.
Of course, there are some things that could be improved. For instance, I'd prefer if the Ghost was smaller, more light-weight, and had a shorter heat-up time. Who knows, maybe we will see these changes implemented in their next version as they receive more feedback from their customers. Only time will tell.
Best Deal From Around The Web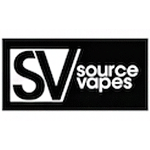 SOURCEvapes
SOURCEvapes is no longer operational as of early 2019.SOURCEvapes was founded on April 20th, 2012 with the purpose of delivering innovative products at affordable prices with an exemplary customer service.In May 2014, they introduced the …