view full HD gallery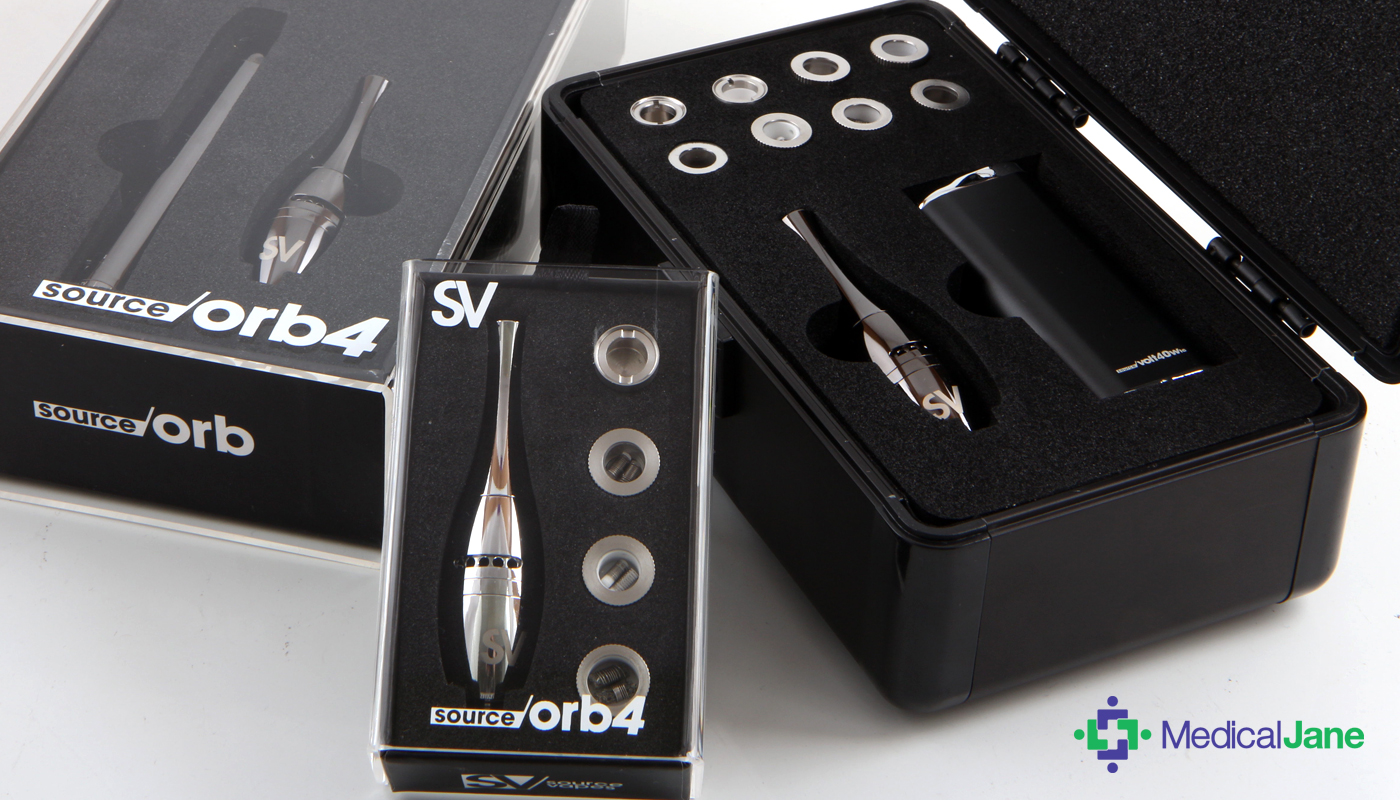 New SOURCE orb 4 Coil-less Vape Pen with Magnetic Lock
The vape pen game is continually changing — every year more and more people learn about the health benefits of vaping and join the vaping community; new vapes replace old vapes as advances in technology allow for smaller, lighter, and sleeker designs; manufacturers have stepped up their game to avoid questionable/unsafe materials like they may have used in the past.
Earlier generation vape pens would be unreliable and break days after you purchased them, and they were pricey to the average user. Today, many of the big name vape manufacturers have gone through generation after generation of continued improvements, and now a handful of companies offer vape pens that are not only durable and easy to use, but safe and affordable as well.
SOURCEvapes is a portable vaporizer manufacturer that is credited with starting the "Double Coil Revolution." In 2012, it released the original SOURCE orb v1, the company's flagship product, and introduced the concept of dual coils to pen vaporizers. Since then, the company has pushed ceramic donuts into the mainstream with its terra atomizers (found in the SOURCE orb v2) and a year later, released quartz atomizers with the launch of their redesigned orb 3. This year, SOURCEvapes is continuing its tradition of improving its main product line, this time with the release of the new SOURCE orb 4.
The New SOURCE orb 4 Product Line-up
SOURCEvapes offers three different products to choose from when purchasing the SOURCE orb 4. Each pre-packaged kit varies in price and comes with different pieces designed for both existing SOURCE vapes customers, as well as first-time purchasers:
Attachment Kit
Premium Kit
Signature Kit
The cheapest of the three offerings is the Attachment Kit. This kit is ideal for people who already own a Sub-Ohm battery but want to update their atomizer, chamber, and mouthpiece (known as the "attachment"). The attachment kit is a great value at only $49.95 and comes with 4 different concentrate atomizers and magnetic mouthpiece to get your previous model up-to-date. This is a really good deal for those who do not need to invest in an entirely new vape pen, but want variable air settings and a magnetic cap– and a fresh new look.
The Premium Kit from SOURCE vapes retails for $99.95 and is basically a starter, entry-level vape pen with 2 more atomizers than the stand-alone attachment kit. The battery included in the Premium Kit is skinnier and has 8 different preset heat settings, ranging from 2.7v to 4.2v, which can be easily adjusted by twisting the voltage wheel at the base of the battery. Because this kit includes everything you need to get started with vaping on the go, it is popular among first-time SOURCE vapes customers — especially those that are on a budget of $100 or less.
Finally, the Signature Kit from SOURCEvapes will set you back $199.95, but is still a great value for the company's top-of-the-line and newest offering built exclusively for concentrate enthusiasts. Not only does the Signature Kit come with two more atomizers to choose from than the Premium Kit (that is 8 different options total), but it also includes a more robust battery that offers users full-temperature control as opposed to preset temperatures. The digital display on the battery in the Signature Kit is a nice touch and makes it extremely easy to know the status of your vape and to set temperatures manually to your liking — something I've found to be a very useful tool when switching between different concentrate consistencies to achieve the best results (eg. wax, shatter, oil, etc…).
Experience Full Temperature Control
According to a rep from the company, "the new SOURCE volt 40w TC (Temp Control) Sub-Ohm battery is the only temperature-controlled box mod specifically designed for concentrates and the most powerful battery we have ever created."
Now, I'm not sure if it really is the "only" battery of its kind, but I do know that I've never seen another vape pen with a fully customizable temperature range of 500 degrees and I've seen a lot of vaporizers through my years as a medical marijuana patient. Another neat feature I think is worth noting about the SOURCE volt 40w TC battery is that it is designed to work with all SOURCEvapes products.
Even cooler, this new battery gives you the freedom to use both Temperature Control mode (with a range of 200F – 700F), and Variable Wattage mode (with a range of 5w – 40w) for faster heat up times and easy set up.
Generally speaking, the more complex an atomizer or battery is, the more power/charging is required. That's why the Premium Kit's 650mah battery is smaller and only has 8 heat settings, while the bigger battery in the Signature Kit tends to give users a much better experience overall due to its battery having more power capacity and output with 2200mah.
Having said that, the new SOURCE volt 40w TC battery does require a daily charge with heavy-use (~3-5 sessions/day) — even with its large size. Just like your phone, be prepared to get into a charging routine each night if you want to wake up and be able to take/use the pen vape the next day — there's nothing worse than not being able to medicate because you forgot to charge your vape.
And, unlike the product's coiled counter-parts, the dish-shaped atomizers tend to leak more when the unit is tilted after you heat the concentrate a few times. Because of this, you may want to use the coiled atomizers when you plan on taking the orb 4 vape pen on the go. Additionally, the new magnetic lid clips into place easily and is a nice touch aesthetically, but it does complicate the issue of walking around town with the vape pen in your pocket for fear that it will leak. I brought this issue up with a SOURCEvapes rep and he informed that they have taken steps to prevent this from happening again, saying "we fixed this issue shortly after receiving customer feedback by implementing new, longer atomizers that make the lid stay in place."
How to Use the SOURCE orb 4 Vape Pen
Attach the SOURCE orb 4 to your SOURCE volt 40w TC battery.
Remove the top of your Magnetic SOURCE orb 4 and screw your desired atomizer clockwise into the bottom of the SOURCE orb 4.
Fill your atomizer with the material you'd like to vaporize (we recommend .25g max).
Replace the Magnetic top of your SOURCE orb 4.
Twist the Variable Airflow System (VAS) to your desired airflow.
Press the Power Button (square) on your SOURCE volt 40w TC battery sequentially 5 times.
Place your lips on the mouthpiece of the SOURCE orb 4, press and lightly hold the Power Button, and inhale softly
Release Power Button when done vaping, and take a few more cool hits to lower the temperature and any material left in the chamber.
Temperature Control (TC) Mode
Make sure either a SOURCE nail atomizer, or a Grade 1 Titanium (Gr1) atomizer is screwed on the SOURCE volt 40w TC battery.
Press the Power Button (square) on your SOURCE volt 40w TC battery sequentially 5 times.
Once your battery powers up, you will see "HELLO" pop up on the screen and then "System: On."
The next screen will read "New Atomizer" since the atomizer has just been installed, followed by the question: "Init Res" with "NO" selected by default. Click the Right Arrow to select "YES." The battery will then analyze the initial resistance of the atomizer, and once completed will read "Init Succeed."
This will take you to your battery's Temperature Control mode with the desired temperature on display (between 200F and 700F).
Select your desired temperature by using the Right Arrow to increase the temperature and the Left Arrow to decrease it.
Variable Wattage (VW) Mode
Once the battery is already activated, press the Power Button (square) sequentially 3 times. This will take you to the SOURCE volt 40w TC Main Menu.
The first option on the Main Menu is "Atomizer," select it by pressing the Power Button.
The first option of the next menu is Normal (Variable Wattage Mode), click the Power Button to select and activate VW mode.
Once in VW mode, you will see the Wattage rather than Temperature.
Select your desired wattage by using the Right Arrow to increase the wattage and the Left Arrow to decrease it.
Charging the Battery
Charging your SOURCE orb 4 battery is an easy and straight-forward process. Simply unscrew the battery/base of the vape from the upper half of the pen and check the inside of your battery connector for any debris. Once cleaned, screw your battery into your charging cable and plug the battery into your charging method (plug / USB).
Your battery and charger will light red while the vape is charging to let you know it is working. Once the battery is fully charged (usually after ~3-4 hours), the light will turn solid green. This means your battery is done charging. Unscrew the battery from the charger. Be sure not to leave your battery charging for an extended period of time or it will slowly kill your battery.
Final Thoughts
No matter what vape pen we're talking about, I think now more than ever one thing is abundantly clear – vape pens are becoming vastly more popular and more advanced every day. In the end, choosing the perfect pen depends largely on the user's preferences and budget. The best way to decide which pen is right for you is to read reviews from various sources, watch videos of others using the vape, and experiment with different units whenever you have the opportunity.
And remember, SOURCEvapes doesn't make you reinvest each time a new version of their vape pen is released. Instead, the company's dedication to a universal, timeless design makes it cheap and painless to swap pieces from generation to generation.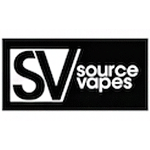 SOURCEvapes
SOURCEvapes is no longer operational as of early 2019.SOURCEvapes was founded on April 20th, 2012 with the purpose of delivering innovative products at affordable prices with an exemplary customer service.In May 2014, they introduced the …