view full HD gallery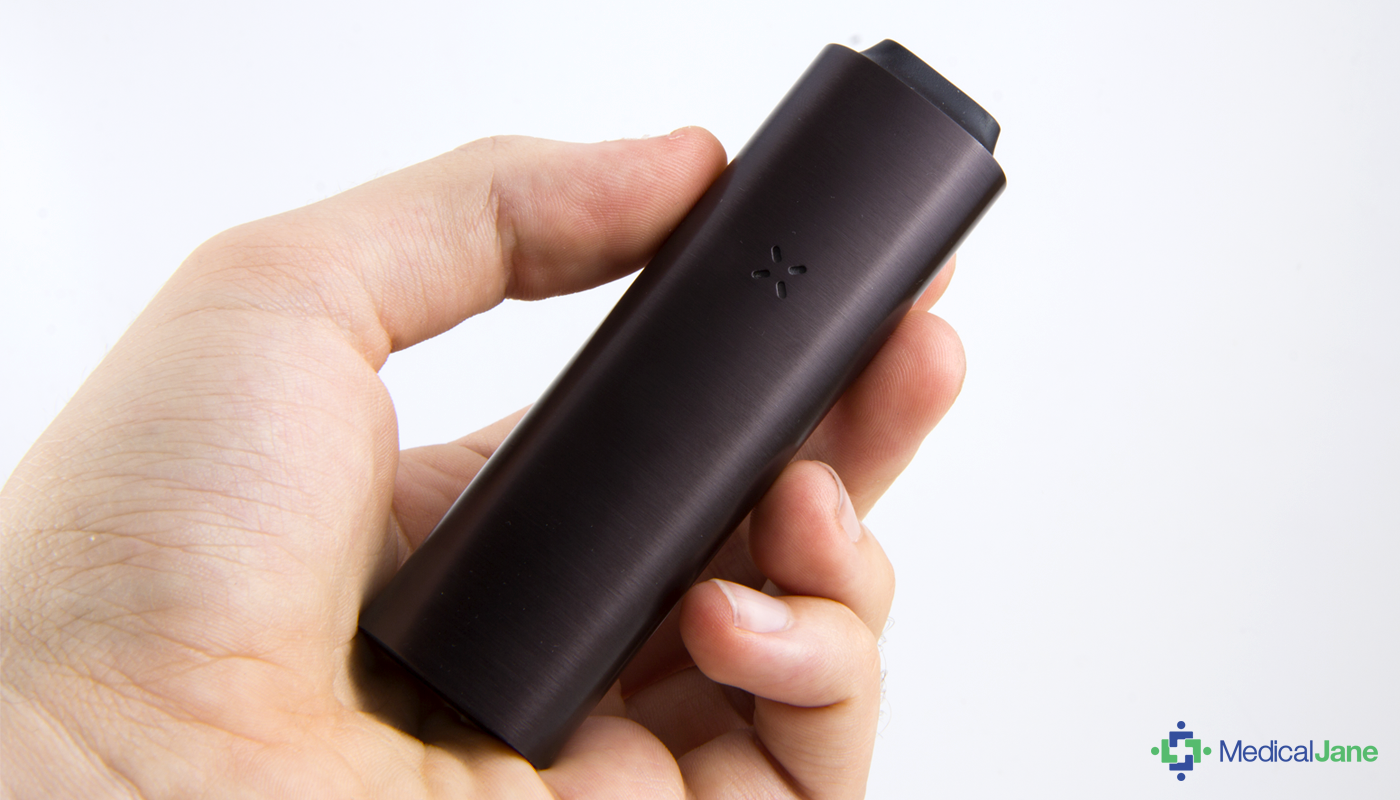 PAX 2 Vaporizer / Titan 2 Review – The Good, The Bad, The Hidden
Most people are familiar with [or have at least heard of] PAX — and for good reason. The San Francisco-based startup found jaw-dropping success in 2007 when they released the original PAX as one of the first portable, dry-leaf vaporizers of its kind.
In a Fortune interview last year, the company boasted about how it generates more than half a million unit sales per year, a number they now claim is significantly understated when compared to their current sales numbers. PAX made headlines again in June 2015, when the vaporization tech company raised $46 million for overseas expansion and product development. Since the announcement, PAX has used its money and influence to be a trendsetter in the marketplace by releasing highly sought after products including an update to the original PAX vaporizer, as well as a new, compact e-cig known as the JUUL vaporizer.
Part of PAX's popularity stems from the fact that its vaporizers — which are marketed as tobacco products — can also be used for cannabis. Vaporization is clearly the superior alternative to smoking herbs, as vaping at a safe temperature provides the plant's medicinal compounds without the negative side effects of smoke [carcinogens and other unhealthy chemicals]. More and more people are making the healthy decision to quit inhaling combustable fumes, which has inevitably created a surge of new technology and general interest in vaporizing — much to the delight of PAX.
PAX 2 Vaporizer Ownership Tips & Suggestions
Whether you ultimately purchase the PAX 2 or not will likely be dependent on a number of factors including your budget, heating preference [conduction vs convection], average use case [do you vape alone or in public group settings?], and more. For those that do decide to become the owner of a new, shiny PAX 2 vaporizer, you may want to get familiar with your $279.99 investment to make the most of your experience. Below is a list of helpful tips and facts about the PAX 2 vaporizer that you might not discover right away:
Read up on how to use the PAX 2. Your PAX 2 is smart. Be sure to do your research and read our complete guide to using your PAX 2. Additionally, PAX put together a rather helpful how-to section on their website's support section.
Change the filter screen ASAP. The filter PAX provides you with may be flawed in its design. Users claim the filter sticks and bends when you clean the oven. Another company offers these replacement screens for $15 which are specifically designed to allow more even heating and increased airflow when using your PAX vaporizer.
Save vaporized material for future use. Collect the vaporized cannabis in a baggie after each vape session until you store a significant amount of vaped material (> 20 grams). Use this material [in conjunction with fresh cannabis flowers] to increase the potency of your next edibles batch. Don't throw money/medicine away each time you vape!
Be prepared for the unit to get hot. You may be surprised just how hot a PAX 2 vaporizer can get with continued use. It won't create 2nd degree burns [at least I don't think so…], but it's definitely something you want to remember when putting your lips to the mouthpiece for an extended period of time.
Invest in a quality grinder. Don't be cheap and use your hands to break up your material. When using the PAX 2 vaporizer, you want to have the heat evenly distributed across all plant material, which is only possible with the help of a herb grinder. There are plenty of quality, cheap grinders for sale online and/or at your local head shop — just be sure to look for one with a kief catcher.
How To Use The PAX 2 Vaporizer
There are five basic steps to getting started with your PAX 2 vape for the very first time.
1) Fill your oven with moderately-ground dry-herbs. On the bottom of your PAX 2 is a heating chamber/oven that can be opened by tapping the sides of the oven lid. Because PAX utilizes conduction heating, you'll want to pack your oven contents firmly to increase the surface area of your dry herbs. Lightly push the contents down until your oven is halfway full at minimum, and then replace your oven lid. You can fill the oven all the way too, just make sure none of your dry herbs are above the edge of the oven.
2) Turn your PAX on. This can be achieved by pushing down on the mouthpiece and gently releasing your thumb. The PAX logo should light up. The mouthpiece is spring loaded so if you push down hard and release quickly your mouthpiece will pop up.
3) Select your desired temperature. While the unit is on [the PAX logo is lit up], press the mouthpiece for two seconds to enter temp set mode. Here you can cycle through the different temperature levels by repeatedly pressing the mouthpiece. There are 4 lights in the PAX logo — each light signifies a different level of heat [eg. 1 light = lowest heat setting; 4 lights = highest heat setting]. Once you've selected your desired heat setting, shake the unit or tap the mouthpiece down until you see the logo's lights turn purple.
4) Wait for the lights to turn green to start vaping. Once you turn the unit on and fill the chamber, your PAX 2 will begin heating its oven to your desired temperature. Once this process is complete, the lights will turn green. Begin taking short 3-5 second draws to avoid burning your lips or throat. The PAX 2 utilizes "lip-sensing" technology, which means there is no need to push any buttons — simply inhale. If the temperature of the vapor is too hot [or not hot enough], you can adjust the temperature of the vape at any time by holding down the mouthpiece for 2 seconds.
5) Charge your PAX 2 vaporizer for 2-3 hours. Use the provided charging kit and lay the PAX unit on top so that the two charger dots on the back of the PAX align with the charger. The lights on the PAX will light up white when the unit is charging. The product packaging recommends 3 hours of charging for a "happy vape," while the PAX website recommends just 2 hours, so anywhere in between 2-3 hours is probably a safe bet.
The Good
The PAX 2 is stealthy & modern. The PAX 2 unit is constructed with a high-grade anodized aluminum finish. Its shiny, eye-catching exterior makes the vaporizer look more like a new Apple product than a product geared toward tobacco/cannabis enthusiasts.
It has an extended battery life. An average charge lasts around 3 days with generous usage — much better than the original PAX.
Set the temperature to your liking. Get the most out of your herbs by vaping at a wide range of temperatures. We recommend starting at the lowest temperature setting and working your way up to the highest temperature setting to ensure your material is completely vaporized.
There are new hidden tricks & features. Did you know that your PAX 2 vaporizer does more than vape dry-herb? Learn more by reading the "PAX 2 Hidden Tricks & Features" section below.
The Bad
The PAX 2 is expensive. Warning! The PAX 2's price tag may leave you with sticker shock. Currently listed on their website at $279.99, the company is definitely committed to capturing the high-end market with this version.
The mouthpiece gets too hot. Like most portable vaporizers, the PAX 2 simply gets too hot to enjoy the vaporizing experience for an extended period of time. I find myself using the unit for just a few draws before it becomes intolerable. Unfortunately, it's not as simple as just turning down the temperature either, as that will only result in wasted product [certain cannabinoids and compounds only vape at higher temperatures]. A true fix would include an updated mouthpiece that is farther away from the oven/heat source.
The PAX 2 utilizes conduction heating. Because your herb is in direct contact with the heat source, it requires you to stir your material more. Also, conduction heating [vs. the preferred convection heating method] allows for a higher risk of combustion — meaning you may not be truly vaporizing your bud after all.
There is a bit of a learning curve. The mouthpiece acts as the single button for the entire vaporizer, which has its perks and its downfalls. I found it fun learning how to use the PAX 2 while I medicate, but I can definitely see how some people that are strictly using this vaporizer for health reasons can find the lack of buttons much more confusing/annoying than simple. I'd like to see the next version have a manual temperature setting that can easily be set using up/down buttons, accompanied by a small digital display.
It does not produce thick, milky clouds of vapor. It's hard to get that kind of experience with the PAX 2, though bumping up the temperature does provide some versatility in the amount of vapor. Even though you can't always see the vapor when you exhale, the PAX 2 still gets you buzzed/medicated.
The Smart Way to Travel With Your PAX 2 Vaporizer
For those who live on the go, you should consider picking up a Titan 2 case to protect your $279.99 investment. The Titan 2 by Hydra Vapor Tech was designed specifically for the PAX 2 vaporizer, making it the first product of its kind. At under 5 inches in length, its sleek and compact design allows you to comfortably carry and store all of your vape tools. The Titan currently retails at just $39.95 and features a magnetic sliding door encased in a strong, anodized aluminum shell that is sure to protect your PAX 2 and all your necessary accessories. The cases come in 4 classic colors: aluminum, black, white, and gold.
According to the company's CEO, Eric Oligschlaeger, the idea for the Titan 2 carrying case stemmed from popular demand. "After the success of the original Titan carrying case, and speaking with over 300 store owners, the demand for a PAX 2 case was overwhelming. Similar to the original Titan, we wanted the user to be able to carry all vital components safely with them in a sleek, stylish and concealable manner," says Oligschlaeger.
The case is just small enough to be carried in your pocket on a walk down the street, if you don't mind having a bit of a bulge coming from your pants. It's perfect for taking with you while hiking as well; it makes me feel relaxed knowing that my PAX 2 won't break in my backpack when it gets dropped/tossed around.

The medical grade silicone insert provided with your Titan 2 case securely holds your PAX 2 with a remarkable smell-proof cap and loose leaf container. This doubles as a way to easily remove your vaporizer to load on the go. The included stainless steel tool allows you to stir loose leaf for consistent draw.
PAX 2 Hidden Tricks & Features
There are at least two different versions of the PAX 2 that have been released by the company. The main difference between the two is the Simon mode. The first generation PAX 2 do not come equipped with Simon mode, at least as far as I know. Instead, older PAX units play the Funky Town tune when you shake the unit vertically. Nowadays, the PAX 2 comes equipped with Simon mode, so you can play memory games with your vaporizer while you medicate with your favorite herbs.
Simon Mode: To access Simon mode, spin the PAX 2 quickly until all four lights flash white three times. It may take 15-25 spins to get the lights to turn white. Once they do, the Simon game will begin. Hold the PAX 2 face up, horizontally in front of you. Observe the pattern displayed on the lights, then repeat the sequence by leaning the PAX 2 towards the appropriate light. The heater can be turned off in this mode by selecting a fifth available temperature [when all four lights turn blue].
Funky Town Tone – There is a rumor that you can unlock the tune to Funky Town when your PAX 2 turns on if you beat a 20-step gaming sequence in Simon mode. I haven't had the chance to unlock it myself just yet, but it's probably worth a try if you find yourself bored on a rainy day. You'll know if you successfully unlocked the tune if your PAX 2 begins flashing its lights in red, blue, green, and yellow and it begins to play the Funky Town tune. To disable the tone, go into the temperature settings [by holding the mouthpiece down for two seconds] and press the button five times quickly. The PAX 2 will confirm by flashing the four lights red, blue, green, and yellow.
Best Deal From Around The Web
starting at
[[bestOffer().price | currency]]
+ Free Shipping
starting at
$199.00
+ Free Shipping
The above pricing is based on US residents with no tax obligation. Please wait while we detect your location and show more accurate pricing.
We were unable to load pricing based on your location, the above price is assuming US shipping with no taxes.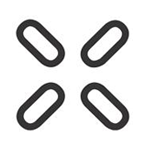 PAX Labs, Inc.
PAX Labs, Inc., aims to deliver the ultimate vaporization experience – the evolution of smoking.Founded by two Stanford Design Program graduates, San Francisco-based PAX Labs, Inc. was developed with the mission of making smoking obsolete.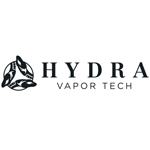 Hydra Vapor Tech
Hydra Vapor Tech manufactures and retails high-end cases made for the world's most popular vaporizer pens. The Titan 2 by Hydra Vapor Tech was designed specifically for the PAX 2 vaporizer. MANTIS_RECOMMEND …