view full HD gallery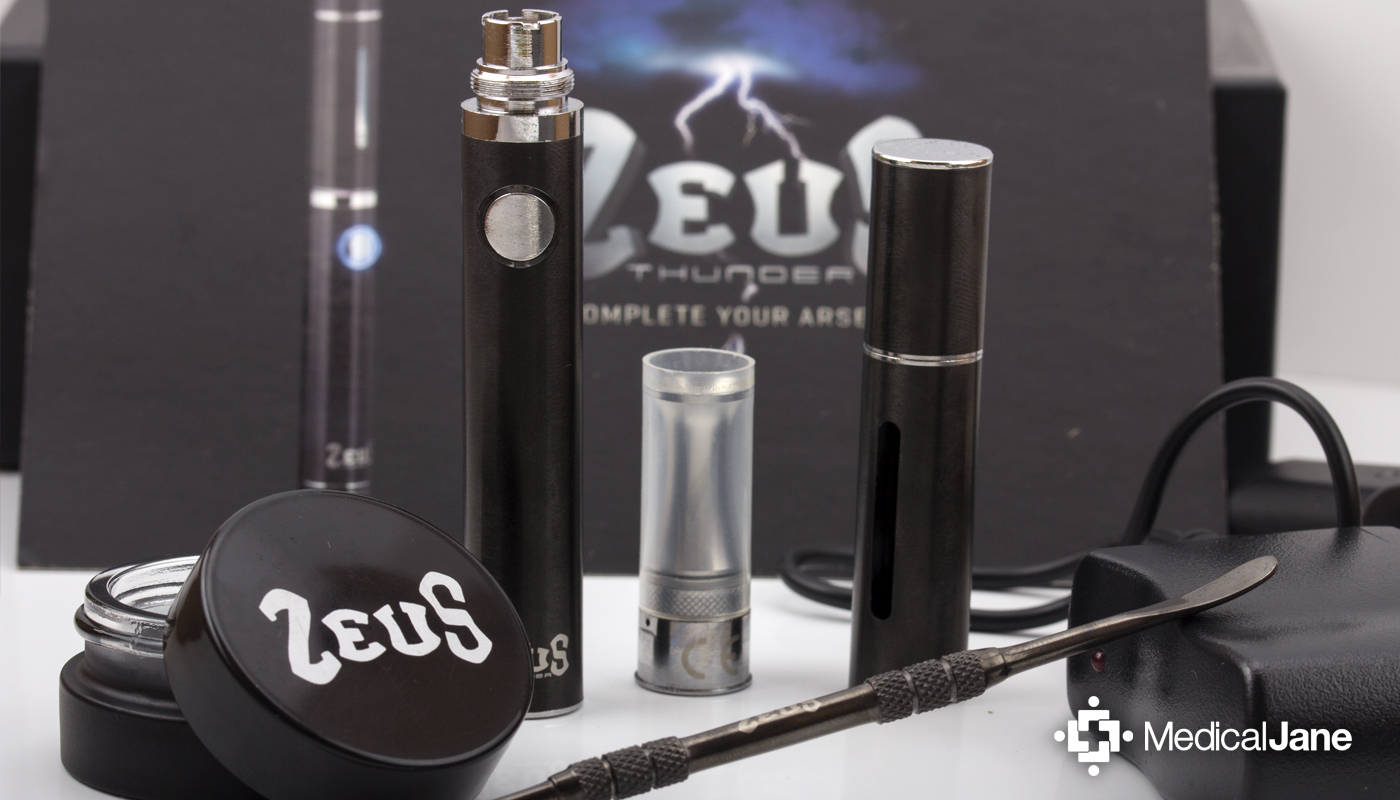 Portable Vaporizer Review: Zeus Thunder Pen Vape From ZEUSArsenal
The Zeus Thunder is a durable pen vaporizer with interchangeable parts brought to you by ZEUSArsenal. It is capable of vaporizing concentrates (wax, shatter, etc.), essential oils, and kief.

ZEUSArsenal Produces Vaporizers and Various Accessories
Based in Toronto, Ontario, ZEUSArsenal (ZEUS) refers to itself as an upstart vaporizer accessory company. Their diverse product line includes grinders, storage containers, cleaning kits, and more. In fact, the ZEUS Bolt grinder has been a personal favorite of mine since the first time I tried it.
That being said, ZeusArsenal recently decided to expand their product line to include their very own pen vaporizer. This makes sense of course, considering the rising interest in pen vapes and cannabis concentrates from medical marijuana patients and adult-use consumers alike.
"The ZEUS Thunder retails for $99.99."
The company's first attempt at the pen vaporizer comes in the form of their recently-released Thunder unit, which retails for $99.99 according to the ZEUSArsenal website.
For comparison, this is the same cost as the Cloud 2.0 base model, and $20 more than both the Micro Vaped V2 and the Cloud Platinum.
The ZEUS Thunder arrives in a black box that is sleekly branded with an outline of the pen itself. On the back of the box, you will find an image of Zeus (the Greek god and their company logo) along with the following quote: "IN QUEST FOR TRANCE I FORGED MY THUNDER AND LAY THE POWER AT YOUR FEET. NATURES ESSENCE YOU NOW MAY PLUNDER SWOLLEN WOUNDS AT LAST RETREAT."
But as the saying goes, it's what lies on the inside that counts. You can expect to find the following inside the box:
1 ZEUS Thunder Pen Vape
1 Z-Wax Tank
1 Z-Oil Tank
1 Z-App Spatula
1 Z-Jar Glass Storage Container
1 Dual-Compatibility Charger (Wall/USB)
1 Instruction Guide
For those who are looking for a superior portable vaporizer experience, ZEUSArsenal also offers their Z-Pro tanks for both waxes and essential oils. I was happy to see that the Z-Wax Pro Tank ($39.99) was designed with a pure stainless steel interior pathway and all-glass exterior casing – the original version uses polymer and plastic mouthpiece. The Pro Tank also boasts twice the storage capacity of the original Z-Wax Tank.
How To Use The ZEUS Thunder Pen Vape
Without a doubt, one of my favorite aspects of the ZEUS Thunder vaporizer is that it allows you to use a variety of different tanks. This offers consumers the ability to tailor their unit to their personal needs and the sort of materials they will be vaporizing. Normally, I would take the time write out a number of steps about how to operate the Thunder pen vape. However, the team at ZEUSArsenal made things easy this time around.
There are a few slight differences between the original Z-Wax Tank and the Z-Wax Pro. The original tank allows you to take advantage of stealthiness offered by the Z-Shield and screw-on cap, whereas the Pro tank uses a glass shield and the offers the ability to see you vapor billow in the chamber.
Both tanks seem to perform about the same in my experience, with the main exception being that the Z-Wax Pro is capable of holding more concentrate at one time. However, the wider surface area seems to allow for more lost product if you aren't careful to place your concentrate directly onto the heating coil.
I personally prefer using the Pro Tank over the original model, thanks to the more inert vapor path. But they really are a toss up in my mind as far as performance is concerned.
What We Liked About The ZEUS Thunder Portable Vape
5-click on/off feature helps prevent accidentally vaporizing concentrates in your pocket
Able to produce large clouds of vapor
Z-Pro Tanks allow consumers to decide if they want to splurge on premium accessories
Z-Shield and screw-on cap offers great discreteness when not using the pen
Matte-black PVD surface finish gives the ZEUS Thunder a great, sturdy feel – it's resistant to scratches also
Multi-colored LED light to let you know when the pen is charging and when the heating element is engaged
Automatic shut-off feature after 9 seconds prevents the pen from overheating and wasting vapor
Small enough to easily fit in your pocket (13.5 x 1.25 x 1.25 cm)
The ZEUS Thunder is relatively lightweight (54 grams)
The Z-Fuel pen battery, Z-App dab tool, and Z-Jar storage container are each branded with the ZEUS logo, adding to the kit's overall appeal
ZEUS offers a variety of tank options for consumers to choose what works best for them – each piece screws into the Z-Fuel battery, which helps keep things relatively simple
ZEUS offers a 2-year limited warranty on all electronic components – the battery itself is subject to a 90-day replacement policy
How Could The ZEUS Thunder Pen Vape Be Improved?
It could be difficult for consumers with arthritis to take the pen apart – there are a number of small parts to configure.
The vapor produced has a bit of burnt taste – this is likely due to the Thunder's "superior heating capacity"
I would like to see the original Z-Wax Tank use a healthier vapor path – I'm not a big fan of the polymer approach here
Offering the ZEUS Thunder in different colors would allow for more personalization
ZEUS Thunder: Robust Pen Vape With A Quality Feel
At $99.99, I would consider the ZEUS Thunder to be a great option for consumers in search of a quality pen vaporizer that will last for years. Of course, this pen is designed to be used with concentrates and essential oils, so those in search for a dry herb vaporizer will want to look elsewhere.
"Consider this unit if you are in the market for a high-quality pen vape that can withstand heavy use for years to come."
The discreteness that the ZEUS Thunder offers and the big hits of vapor it produces are obvious upsides for many people.
Still, the ability to switch between different tanks for your preferred consistency is what really won me over – the premium PVD surface finish didn't hurt its cause either.
It's no secret that we here at Medical Jane are not the biggest proponents of the vaporizer pen craze, but it's obvious that they will be around for years to come. It's hard to beat the portability offered by units like the ZEUS Thunder, and the premium PVD surface finish is another plus its favor.
Consider this unit if you are in the market for a high-quality pen vape that can withstand heavy use for years to come. After all, the electronic components come with a 2-year warranty and ZEUSArsenal offers replacement parts at a reasonable cost.
Best Deal From Around The Web
starting at
[[bestOffer().price | currency]]
+ Free Shipping
The above pricing is based on US residents with no tax obligation. Please wait while we detect your location and show more accurate pricing.
We were unable to load pricing based on your location, the above price is assuming US shipping with no taxes.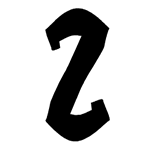 ZEUS Arsenal
ZEUSArsenal is an upstart vaporizer accessory company based in the heart of Toronto, Canada. Re-imagining the vaporizing experience,ZEUSArsenal couples state-of-the-art technologies with mighty materials to produce exquisite items for every vaporizing enthusiast's collection. MANTIS_RECOMMEND = …