view full HD gallery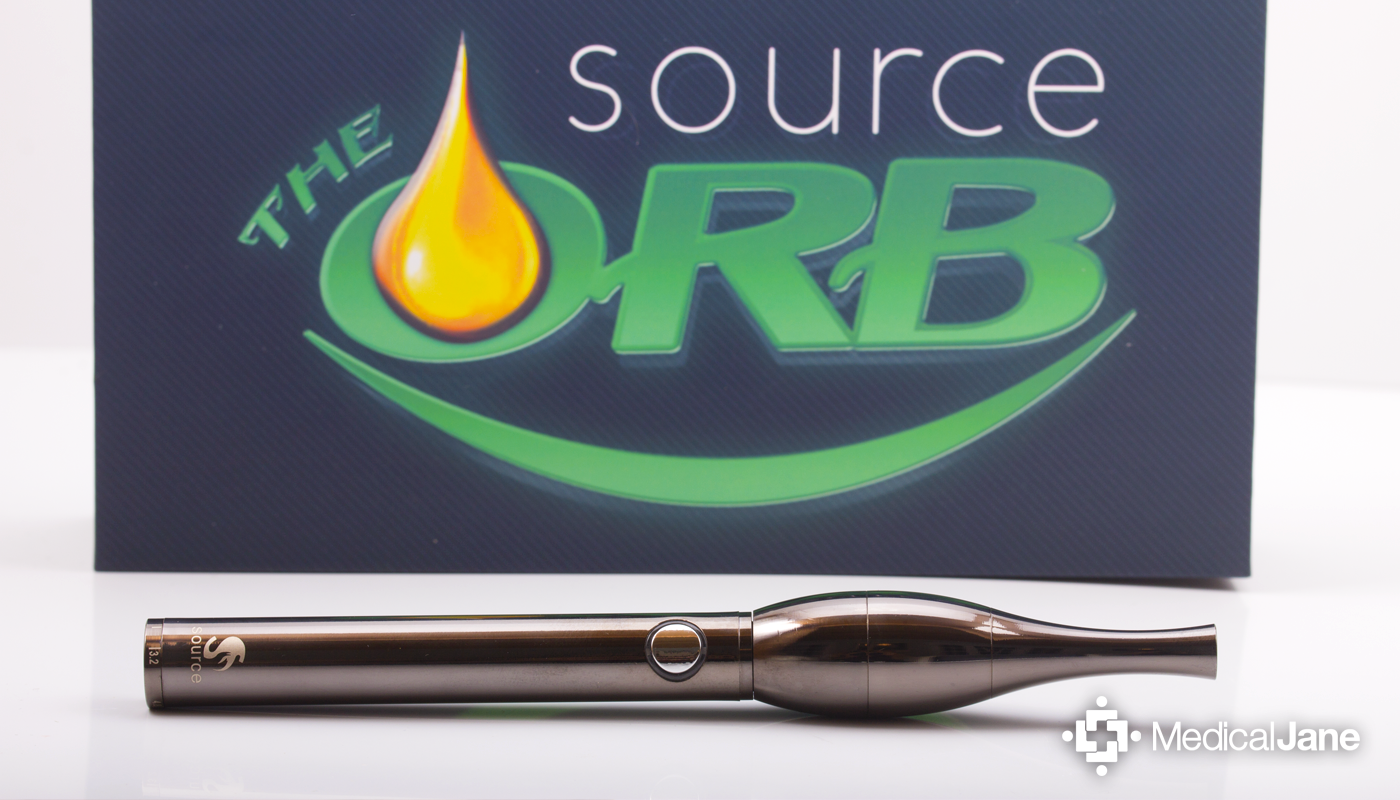 Review: SOURCE orb vaporizer pen by SOURCEvapes
When I heard that there was a vaporizer pen with dual-coil atomizers, I was inclined to want to review it. The SOURCE orb is created by SOURCEvapes, a Las Vegas based product retailer who has been producing portable vaporizers since 2012.
The SOURCE orb Multi-function Premium Kit
The SOURCE orb vaporizer pen comes packaged in a sturdy, well-branded carrying case. Inside the case you'll find 5 different atomizers (two double coil and three single coil) and two variable dry herb chambers. In addition, you will find a silicone container (for storing your concentrates), a dabber, a USB charger and a wall-outlet plug. All of this retails on the SOURCEvapes website for $79.95 — a steal for everything that is included.
Let's get to it. What really sets the SOURCE orb apart from other vaporizers is the double-coiled atomizer. This dual heat-chamber area allows for concentrates to heat up faster, creating larger clouds of vapor than most of the other pens I have tried. Additionally, all of the atomizers use Grade 2 Titanium coils. The coils inside the atomizer have a silica wick, where as the wick-less coils use ceramic rods.
How To Use The SOURCE orb Vape Pen
If you are new to using vape pens and are unsure how they work, do not worry. There are simple instructions on the back of the box. To turn the power on simply press the power button 5 times in a quick succession. This power lock ensures you won't accidentally power your vape on when it is in your pocket. The battery will flash 3 times letting you know you are ready to vape. You can adjust the battery voltage through a simple control dial located on the bottom of the pen. The dial allows you to quickly change the voltage between 3.2v – 4.8v, in increments of 0.2v. This comes in handy when vaporizing concentrates with different consistencies, as well as dry herbs with varying moisture content.
For the impatient readers out there, feel good knowing I started using the SOURCE orb right out of the box. However, this is not ideal nor recommended. The company suggests charging your battery up in full before trying it out. This will increase your battery's overall effectiveness. A fully charged battery on the SOURCE orb can last several hours with consistent use, making the vaporizer pen ideal for short trips and smoking on the go. However, for longer trips where charging the pen is not an option, I'd still be inclined to bring my Loud Vapes vaporizer pen (which lasted over 5 days of heavy use last week).
Packing The SOURCE orb Vaporizer Pen
A double-sided dabber with a weight and a scooper is also included with the kit. I used the dabber to easily load and unload concentrates and flower into the vape. Simply unscrew the top part of the pen and remove it, leaving the atomizer attached to the pen. Then, fill the atomizer, being careful not to add too much concentrate or dry-herb, depending on your preference. Remember, overloading the pen can cause the concentrate to spill out the top and drip down into the battery, which essentially ruins the pen.
The two included flower atomizer attachments are slightly different from one another. The dry "Herb Hitter" has a vertical ceramic rod wrapped with a nichrome coil, to efficiently vaporize everything loaded. The dry "Herb Baker" has two wick-less Gr2 titanium coils underneath a suspended mesh screen to prevent combustion and preserve flavor. Just remember to grind up your herbs prior to loading so you have more exposed surface area, thus producing less waste and more even heating.
Once loaded with either concentrate or dry herb, you are ready to start vaporizing. Hold down the power button while you inhale and release the button when you are done taking your hit. I found that turning down the voltage to 4.0v or a little bit lower provided a hit with optimal flavor, while the higher voltage gave me bigger hits but had a harsher flavor.
The design of the pen makes it simple to discreetly smoke in public, where-as many traditional pens have a clear globe attachment, the orb has a sleek stainless steel dome that looks similar to many E-cig attachments. The stainless steel also creates an element of durability for the vape pen.
Cleaning Your SOURCE orb Vaporizer Pen Is Easy
Although there are no instructions on how to properly clean your pen, it is a very straight-forward process (which is probably why they don't include any instructions). There are three main components to the ORB attachment. Simply unscrew them and wipe down the interior of each chamber.
The orb attachment is made of stainless steel, providing a sturdy encasing for the atomizer. The atomizers normally last several weeks through heavy usage before they burn out. They're made to be disposable so you don't have to worry about cleaning them out.
What I Liked About The SOURCE orb Vaporizer Pen…
Lots of Atomizer Options – You can customize your pen with any of the 8 SOURCE orb + globe atomizers, for any use you'd like.
Solid Construction – A solid stainless steel exterior that seems much more durable than most other vaporizer pens.
Double The Coils – Double coils in the atomizers provide much more efficiency for achieving larger clouds of vapor.
Extremely Discreet – It is one of the most discreet pens on the market, easily concealable in your pocket or purse.
What I Didn't Like…
Weak Battery Life – The battery on the pen doesn't quite make it through a full day, making it slightly inconvenient.
Variable Hit Strength – When using the flower atomizers, each pull strength varies regardless of how much herb is in the chamber.
How Could The SOURCE orb Vaporizer Pen Be Improved?
Overall, I've got to say that I am quite impressed with the SOURCE orb vaporizer for its low price-point. However, like everything in life, there's always room for improvement. Some things that I think would add value to the next generation SOURCE orb pen include:
Rounded Mouthpiece – The current one has sharp edges and can accidentally cause an injury.
Cleaning Help – Include cleaning tools and cleaning instructions to effectively clean the SOURCE orb.
Additional Branding – Brand the silicone container and other accessories for an added touch of professionalism.
Add More Coils – I wonder what would happen if you put three coils in an atomizer? Is that over-kill?
All premium vaporizer kits from SOURCEvapes come with a lifetime warranty for the battery, that covers all company defects. Atomizers come with a 30-day warranty for company defects — but because they send so many in the kit, it would be rare to need more without continued, heavy-use. Most vaporizer pens produce a burning sensation in the back of your throat due to high temperatures and foreign elements in the equipment. The adjustable battery voltage on the SOURCE orb takes care of this problem.
Additionally, as I mentioned earlier, all of the atomizers use Grade 2 Titanium coils and silica wick, which are "safe to vape" elements. For these reasons, if asked for my opinion, I would recommend the SOURCE orb for any avid smoker looking for a discreet alternative to smoking. What was your experience with this vape?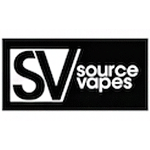 SOURCEvapes
SOURCEvapes is no longer operational as of early 2019.SOURCEvapes was founded on April 20th, 2012 with the purpose of delivering innovative products at affordable prices with an exemplary customer service.In May 2014, they introduced the …