view full HD gallery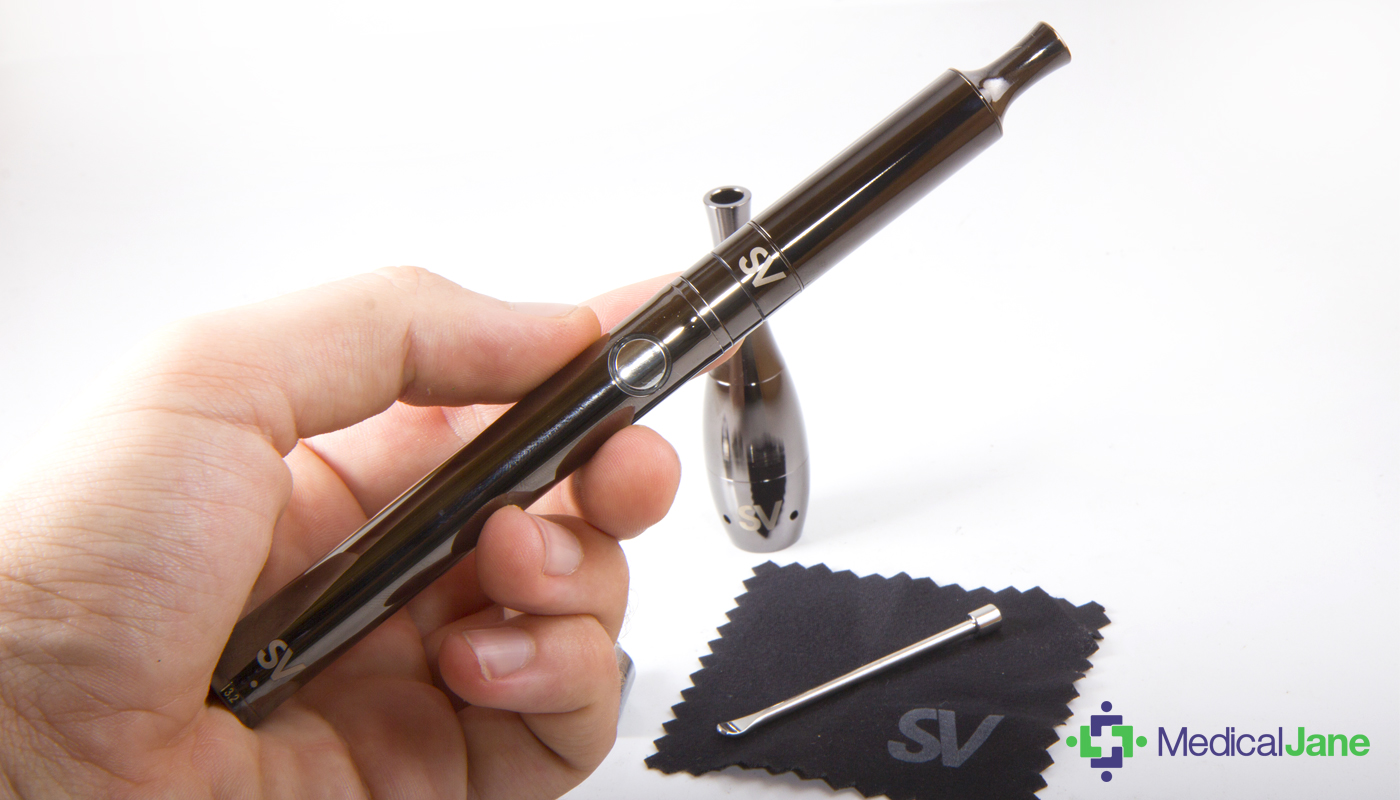 SOURCE Orb 3 Vaporizer Pen Kit Review
Although the SOURCE Orb 3 vaporizer may look like many of the other vape pens on the market, this travel kit from SOURCEvapes does come bundled with a couple of unique features that allow it to stand out amongst the crowd.
SOURCE Orb 3 Vaporizer Pen Kit
Late last year, our team had the opportunity to test and review the original SOURCE Orb. Since then, the company has made significant improvements to its product that they couldn't wait to show off. Today, I'll be sharing my experience vaporizing with the SOURCE Orb 3, a third generation vaporizer pen created by SOURCEvapes. For those unfamiliar, SOURCEvapes is a Las Vegas based product retailer who has been producing portable vaporizers since early 2012.
Continuing their trend of producing vaporizer pens equipped with dual atomizers, the SOURCE Orb 3 pen kit utilizes two quartz atomizers instead of the ceramic atomizers used in the past. An atomizer is just a fancy way of saying "the part that gets hot."
If you look toward the top of the vaporizer pen, you'll notice the cap has 4 new "air slits" that can easily be covered when twisting the pen. This new feature, which I haven't seen anywhere else yet, allows you to quickly control how much air flow is allowed into the unit each time you take a draw.
How to Fill Your SOURCE Orb 3 Vaporizer Pen
When the time comes to load your vape with material, you have a couple of different options. The kit from SOURCEvapes includes two different atomizers: double coil (for high temperatures) and SOURCEterra (for low temperatures).
To fill your SOURCE Orb 3 vape pen, pull off its cap, much like you would take the cap off of a pen. Then, find the atomizer of your choice and screw it into the base above the two rubber ring stoppers.
Vaporizing Concentrates
Vaporizing concentrates is actually very simple with the SOURCE Orb 3. From my experience, the SOURCE Orb 3 produces the best rips from material that resembles the concentrates you would normally take dabs with. This includes waxes, budders, terpy oils, and even shatter.
The SOURCE terra atomizer is a completely ceramic heating element that uses a ceramic donut instead of metal coils. SOURCE terrareaches a max temperature of 650°F‐750°F (compared to 1,200°F – 1,400°F with the Double Coil atomizers) to deliver better tasting hits. It is specifically made for low temperature dabs that will keep the flavor in tact, so I'd recommend starting with this atomizer.
Use a dab tool to fill the chamber with the concentrate of your choice. Be careful not to put too much pressure or you may puncture the atomizer and lead to a faulty piece. When the atomizer is filled with a small chunk of concentrate (about the size of one dab or bread crumb — for those who don't dab), it should look similar to this:
When vaporizing concentrates, I prefer to set the battery power setting on the base of the pen to 4.0. This allows a powerful, cloud-producing rip that closely resembles a dab from a glass rig and e-nail. In my opinion, it makes little sense to use the SOURCE Orb on the lowest setting when vaping concentrates, as you will be potentially wasting concentrate that doesn't vaporize in the time you take your hit. Sure, it will puddle up in the bottom for further vaporizing at a later time, but I'm not sure I feel comfortable vaporizing the same material over and over.
At a higher temperature, the vapor becomes thicker and typically uses all of the concentrate in the chamber each and every pull. Knowing this, I tend to fill this vaporizer pen for just one or two hits at a maximum; it's definitely not like other e-cigs or co2 pens that you may fill for weeks at a time.
How To Charge Your SOURCE Orb 3 Vaporizer
Much like other pen vaporizers, the SOURCE Orb 3 utilizes a universal battery that can be charged by screwing it into the charging attachment provided in the kit. It works off a USB connection which is nice, as I almost always have a computer near me.
The unit will begin to light up red after it is connected to the charge. This lets you know the battery is charging. Once the unit is completely charged, the light will turn green. You can unscrew the battery and re-attach it to the top of your pen, and begin vaping immediately. If it doesn't seem to be working, it may be because the pen is "locked." To unlock/lock your SOURCE Orb pen, tap the button 5 times and wait for the light to start blinking.
Nice Features of the SOURCE Orb 3 Vape Pen
SOURCE orb has a very easy draw; you can effortlessly puff away without straining your throat muscles.
While both atomizers are certainly convenient, I mostly just used the dual coil wax atomizer; this one provides consistently large hits.
The new "slim" version is much more sleek, lightweight, and stealthy than its predecessor — making it a great option for vaping on-the-go or in public.
Downsides to the SOURCE Orb 3
You can't use the SOURCE Orb 3 when it is charging. Let's say you forget to charge the unit one night. The next morning, you may find yourself out of luck when you realize you'll have to wait until it charges to use it again, which means no vaping for you all day.
Fingerprints. So many fingerprints… I guess that's why they include two wipes instead of one… to keep the pen clean.
What's Included In The SOURCE Orb 3 Travel Kit
For those in the market for a new portable vaporizer, the SOURCE Orb 3 retails for $49.95 and includes all of the following:
1x SOURCE orb slim attachment
1x SOURCE orb Variable Voltage Battery
1x SOURCE orb 3 Quartz Double Coil atomizer
1x Quartz SOURCE terra Ceramic Donut atomizer (Requires Variable Voltage Battery)
1x Dabbing Tool
1x Small eGo Charger
1x SOURCEvapes Travel Case
Best Deal From Around The Web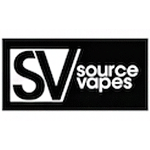 SOURCEvapes
SOURCEvapes is no longer operational as of early 2019.SOURCEvapes was founded on April 20th, 2012 with the purpose of delivering innovative products at affordable prices with an exemplary customer service.In May 2014, they introduced the …