view full HD gallery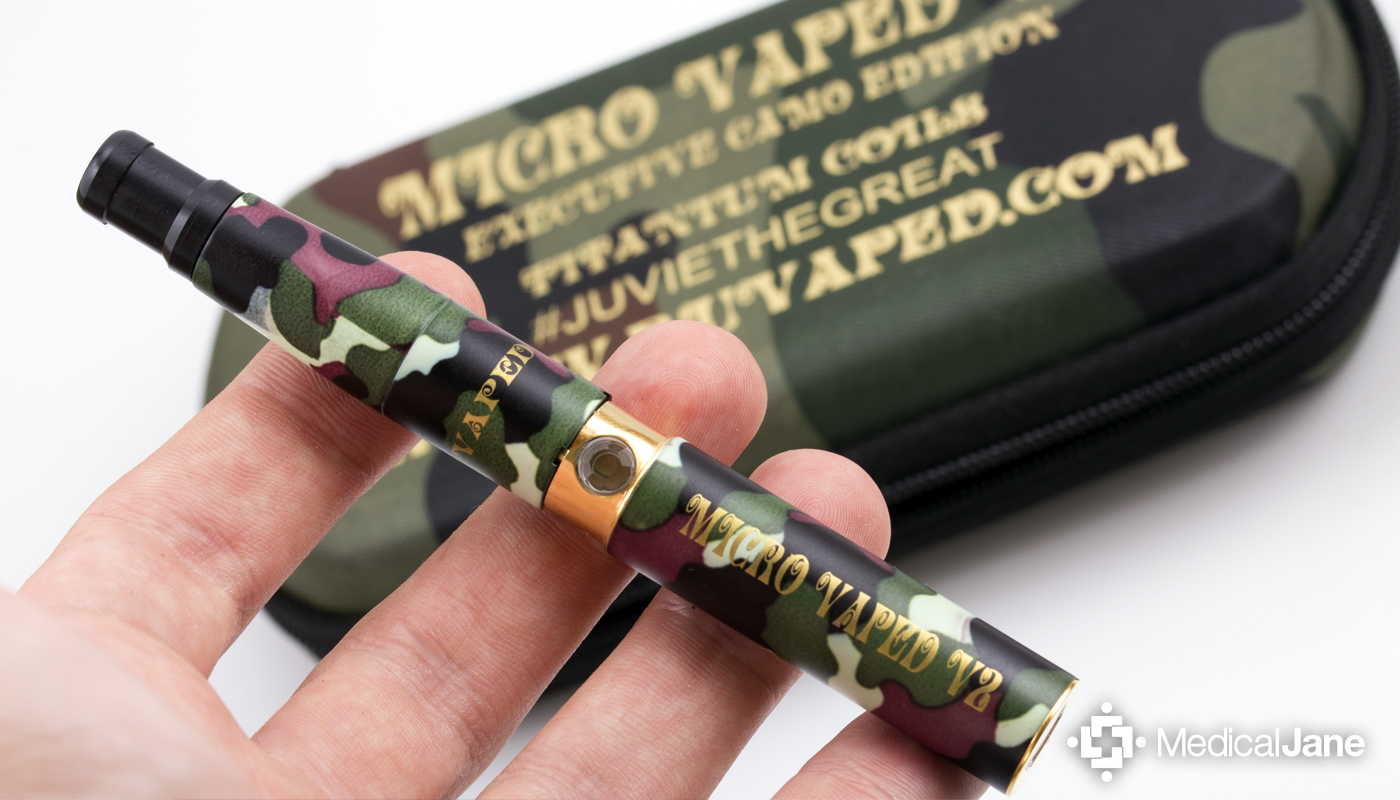 The Micro VAPED v2 Vaporizer Pen by VAPED
Specifications
Released:

April 2014

Manufactured By:

Vaped

Manufactured In:

China

Designed In:

California

Designed For:

Extract
Liquid (sold sep.)
See all specifications
The Micro Vaped v2 is a second generation vaporizer pen brought to you by VAPED, Inc. The company has a three pens in different sizes available on their website, and the Micro Vaped series is their medium-sized unit. It stands just about an inch taller that a full-sized Bic lighter.
VAPED Produces a Wide Variety Of Pen Vaporizers
Based in San Jose, CA, Vaped has built a healthy following since being founded in 2012. They have a line of portable vaporizer pens that vary slightly in size.
VAPED's history of success is largely centered around the popularity of "dabbing" and cannabis concentrates in recent years. These cannabis extracts are typically consumed using a titanium or quartz nail that has been heated with a handheld torch.
However, vaporizer pens like the Micro VAPED v2, Cloud Platinum, G Pen, and Dr. Dabber provide patients with a low-maintenance means of vaporizing the essential oils of medical cannabis.
"The Micro Vaped v2 Kit retails for $79.99."
According to the VAPED website, the Micro Vaped v2 Kit retails for $79.99.
For comparison, the Upgraded Vaped Luxury Kit, which comes complete with a digital hit counter and battery life indicator, retails at $129.99.
The Micro VAPED v2 Kit arrives in a soft carrying case that allows for easy transportation at all times. It includes 1-year warranty card, an instruction card, 1 lithium-ion battery, 2 wick-less skillet attachments with titanium coils (cartridges), 1 plastic mouthpiece, 1 metal mouthpiece, 1 dab tool, and a dual-compatibility charger (Wall/USB).
How To Use The Micro VAPED v2 Pen Vaporizer
The first thing you will want to do when opening your Micro VAPED v2 Kit is make sure the pen is charged. Plug the charger into the bottom of the pen.
A small red LED light on the bottom of the pen will let you know that the pen is charging, and it will turn off the when it's battery level is full. This typically takes no longer than 20-30 minutes, and the Micro VAPED v2 can be used while charging – something that can't be said for a number of pen vaporizers on the market.
"In order to turn on the Micro VAPED v2 on, press the button 5 times consecutively."
In order to turn on the Micro VAPED v2, press the button 5 times consecutively – the button will then blink 3 times in order to let you know it's ready. Follow the same process to turn the pen off when you're finished.
Using a dab tool, you will then want to load the pen with your concentrate. I personally try to avoid using the traditional crumble/budder consistency of concentrates with the Micro VAPED v2 – it can be difficult to place crumble directly on the wickless titanium coil. In turn, it tends to melt down to the bottom of the bowl, where it is then lost forever.
Concentrates that are more of a shatter consistency (glass-like) can be a slightly easier to maneuver with, but not by much. Ideally, you'll want to use concentrates with a more runnier consistency in your Micro VAPED v2.
What We Liked About Micro VAPED v2
Can be used while charging.
Wick-less titanium coils seem to be a healthier option than the traditional fiber wick.
5-click on/off feature helps prevent accidentally vaporizing concentrates in your pocket.
Comes with a soft carrying-case for easy transportation. It holds all the Vaped accessories as well.
Small enough to fit in your pocket – it's barely taller than a classic Bic lighter.
Intuitive Design – load the pen, press a button, and inhale. It's that easy.
Easy to clean – soak all parts other than battery and cartridge in alcohol. Wipe threads clean of oil with a Q-tip soaked in alcohol.
All pieces of the pen are fully branded, which makes the pen look slightly more unique than other vapor pens on the market.
Comes with a spare cartridge included.
Vaped offers a one (1) year warranty on all manufacturer defects.
How VAPED Could Improve The Micro VAPED v2
It could be difficult for consumers with arthritis to take the pen apart – there are a number of small parts to configure.
The vapor produced can develop a bit of a burnt taste over time. This is likely due to some concentrate being heated through conduction, not convection.
I wish that the Micro VAPED v2 came with a smooth matte finish to improve on its overall feel.
An improved atomizer to reduce wasted concentrate would be a great improvement for this vape pen.
Micro VAPED v2: A Discreet Portable Vaporizer
Overall, the Micro VAPED v2 is a decent option for those in search of a easy-to-use, low-maintenance way to consume concentrates and essential oils. Of course, this pen is useless for anyone who only plans to medicate with dried herbs.
"It's hard to beat the discreteness and portability of pens like the Micro VAPED v2."
This pen's ability to provide large clouds of vapor could make it a favorite among a portion of the "dabbing" community.
Still, I would be hard-pressed to find someone who feels the Micro VAPED v2 is an innovative product by any stretch of the imagination.
Best Deal From Around The Web
starting at
[[bestOffer().price | currency]]
+ Free Shipping
starting at
$79.00
+ Free Shipping
The above pricing is based on US residents with no tax obligation. Please wait while we detect your location and show more accurate pricing.
We were unable to load pricing based on your location, the above price is assuming US shipping with no taxes.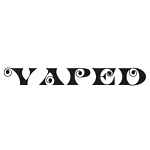 Vaped
Vaped is a California-based portable vaporizer company that has a line of pen style vapes that will help you make "Every Day A Vapecation!" Founded in June of 2012, Vaped is dedicated to providing quality …