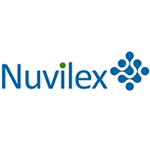 About this Organization
Nuvilex is a biotechnology company focused on developing and preparing to commercialize treatments for cancer and diabetes based upon a proprietary cellulose-based live-cell encapsulation technology, called Cell-in-a-Box(TM).
This unique technology will be used as a platform upon which treatments for several types of cancer, including advanced, inoperable pancreatic cancer, and diabetes are being built. The Company's treatment for pancreatic cancer involves the use of the widely used anticancer prodrug, ifosfamide, together with encapsulated live cells that convert ifosfamide into its active or "cancer-killing" form.
Nuvilex's subsidiary, Medical Marijuana Sciences, Inc., is dedicated to the development of cancer treatments based upon chemical constituents of marijuana known as cannabinoids.
To do so, it will examine ways to exploit the benefits of Cell-in-a-Box(TM) technology in optimizing the anticancer effectiveness of cannabinoids against cancers while minimizing or outright eliminating the debilitating side effects usually associated with cancer treatments. This provides Medical Marijuana Sciences a unique opportunity to develop "green" approaches to fighting deadly cancers, such as those of the pancreas, brain, breast and prostate, that affect hundreds of thousands of individuals worldwide every year.
In The News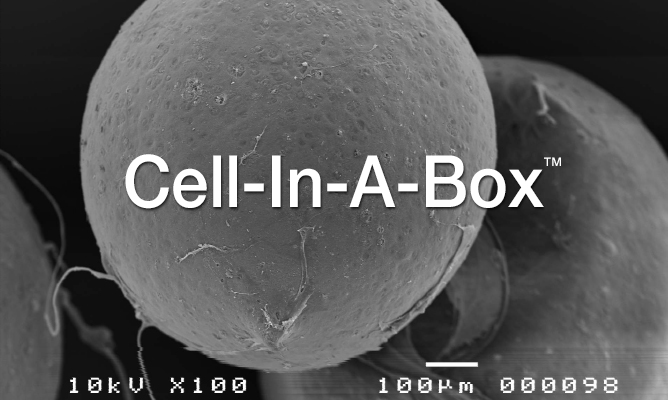 Nuvilex And Medical Marijuana Sciences: Furthering Cancer Research
Cancer is a disease that affects nearly everyone in the developed world in some way or another. 1 in 2 men in the United States are predicted to develop cancer in their lifetimes. Some forms of cancer, such as pancreatic and brain cancers, are especially hard to treat with conventional technologies. Nuvilex, a biotechnology corporation based in Maryland, is looking to change that. The Story Of Nuvilex's Cell-In-A-Box® Technology Nuvilex was …
Similar Companies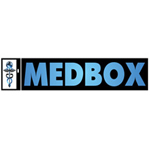 Medbox, Inc.
Los Angeles, California
Medbox, Inc. is a publicly traded company that manufactures Medicine Dispensing Systems AKA Prescription Vending Machines. These machines are designed to automate the experience of purchasing cannabis from a dispensary and/or retail location. They were granted patents for their technology in both the United States and Canada. Headquartered in West Hills, CA, Medbox has grossed $8 million dollars since it began doing business in 2010, and has opened office locations in Los Angeles, New York, Connecticut, Arizona, Toronto, London, & Tokyo. MANTIS_RECOMMEND = { property: '53422cdc8e92f89afbf09d5f', render: 'mantis__recommended__wordpress' }; var z = document.createElement("script"); z.type = "text/javascript"; z.async …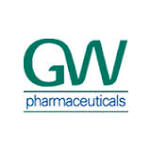 GW Pharmaceuticals (GWPH)
Porton Down, United Kingdom
GW Pharmaceuticals was founded in 1998 and is listed on both the NASDAQ Global Market (GWPH) and AIM, a market of the London Stock Exchange. GW is licensed by the UK Home Office to work with a range of controlled drugs for medical research purposes. The Group's lead programme is the development of a product portfolio of cannabinoid prescription medicines to meet patient needs in a wide range of therapeutic indications, including Sativex® Oromucosal Spray and Epidiolex® for childhood epilepsy. MANTIS_RECOMMEND = { property: '53422cdc8e92f89afbf09d5f', render: 'mantis__recommended__wordpress' }; var z = document.createElement("script"); z.type = …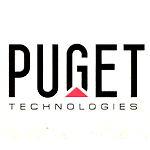 Puget Technologies
Fort Lauderdale, Florida
Puget Technologies (OTCQB: PUGE) is a publicly traded company focused on investing in companies that stay ahead of the curve and offer innovative products. Cannabis Biotech, a wholly owned subsidiary of Puget Technologies, is forging new frontiers in cannabinoid research and distribution. As the world grows to accept cannabis-based medicines, we are poised to meet the demand. Its other subsidiary, B-29, is responsible for manufacturing naturally-infused energy drinks. MANTIS_RECOMMEND = { property: '53422cdc8e92f89afbf09d5f', render: 'mantis__recommended__wordpress' }; var z = document.createElement("script"); z.type = "text/javascript"; z.async = true; z.src = "//assets.mantisadnetwork.com/recommend.min.js"; var s = document.getElementsByTagName('head')[0]; s.parentNode.insertBefore(z, s); …