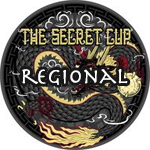 About this Event
The Secret Cup is a nationwide tournament made by hash makers, for hash makers. The contest consists of regional competitions that happen in an undisclosed location and is not open to the general public.
What sets The Secret Cup apart is that the competitors are the judges. 30 hash makers submit their concentrate (Shatter, Budder, solventless, etc.) and vote without ever knowing who made what.
The idea behind the event got its start in San Jose when a group of extract artists wanted to create a competition with low entry fees, blind testing and peer judging.
The 2013 Pacific Northwest Secret Cup Regional was held September 21-23 in Seattle.
In The News
The First Annual Secret Cup: Pacific Northwest Winners Announced
The Secret Cup Was In Seattle This Weekend This year, the Secret Cup decided to try a new format. Instead of holding a number of individual competitions across the US, the founders instituted the ground rules for a national tournament; the first of 5 regional competitions, the Pacific Northwest Secret Cup took place this weekend. The top 3 finishers will be invited to compete in Denver at the end of the year for the chance at being crowned this years concentrate champion. The first annual Pacific Northwest Secret Cup regional …
The Secret Cup Pacific Northwest Regionals Are This Week
What Is The Secret Cup? Despite the founders' best efforts to keep it quiet, the first Secret Cup, last year in Denver, received a lot of public interest the moment they set a definitive date and location. Its early success led to more Secret Cups sprouting up in other legal states, and they were equally successful in Los Angeles and Seattle for good reason. "Many believe the Secret Cup is the best way to determine superior hash makers." The Secret Cup prides itself on being a competition made by hash makers, for …