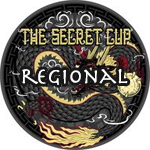 About this Event
The Secret Cup is a nationwide tournament made by hash makers, for hash makers. The contest consists of regional competitions that happen in an undisclosed location and is not open to the general public.
What sets The Secret Cup apart is that it is judged by the competitors. Hash makers submit their concentrate (Shatter, Budder, solventless, etc.) and vote without ever knowing who made what.
The idea behind the event got its start in San Jose when a group of extract artists wanted to create a competition with low entry fees, blind testing and peer judging.
The 2014 SoCal Secret Cup VIP party will be held March 21. The awards show (open to the public) will be held March 22 in the San Fernando Valley.
Tickets can be purchased for $40.
Event Hours
SAT MAR 22

2:00 PM

-

10:00 PM
In The News
RECAP: The 2014 Secret Cup SoCal Regional Winners Announced
VAN NUYS, CA — In what is a nationwide tournament to celebrate cannabis concentrates, this year's edition of the Secret Cup got off to a start in Southern California this week. As evidenced by the amount of people who showed up to the awards venue Saturday night, the secret is out. Now in its third year, the Secret Cup has become one of the most popular events the cannabis industry has to offer. What really makes the competition tick is that its founders placed an emphasis on low entry fees for …
The Secret Cup: Expert Hash Makers Compete For The US Crown, Bragging Rights
There's no doubt about it. Cannabis concentrates are becoming more popular everyday. It seems like every booth at events like the LA Medical Cannabis Cup has some form of sample dabs available to draw more attention. So, it only made sense when a group of hash makers decided to pursue a competition of their own. Now in its third year, the Secret Cup has earned a reputation as one of the best events the cannabis industry has to offer. What really makes the competition …